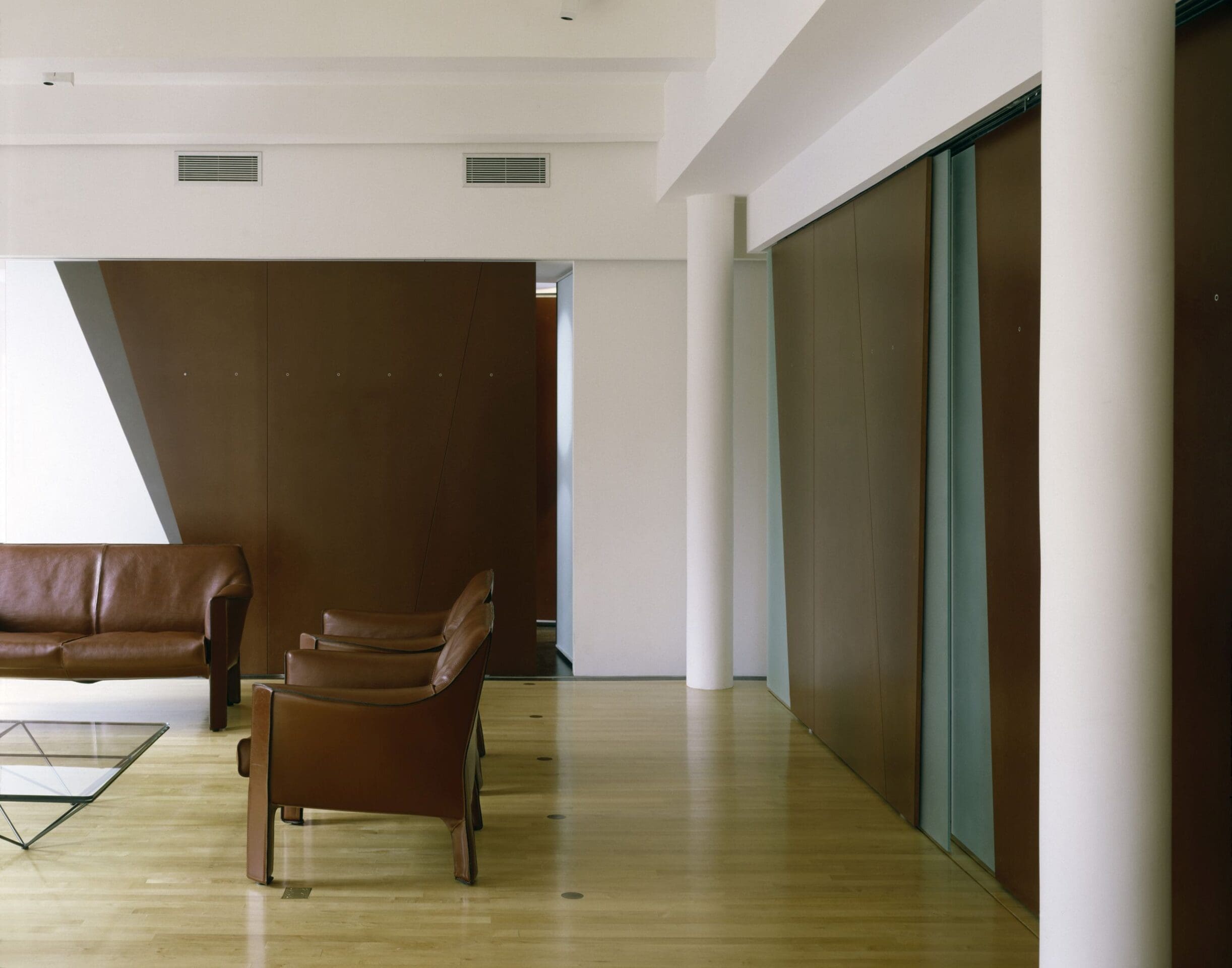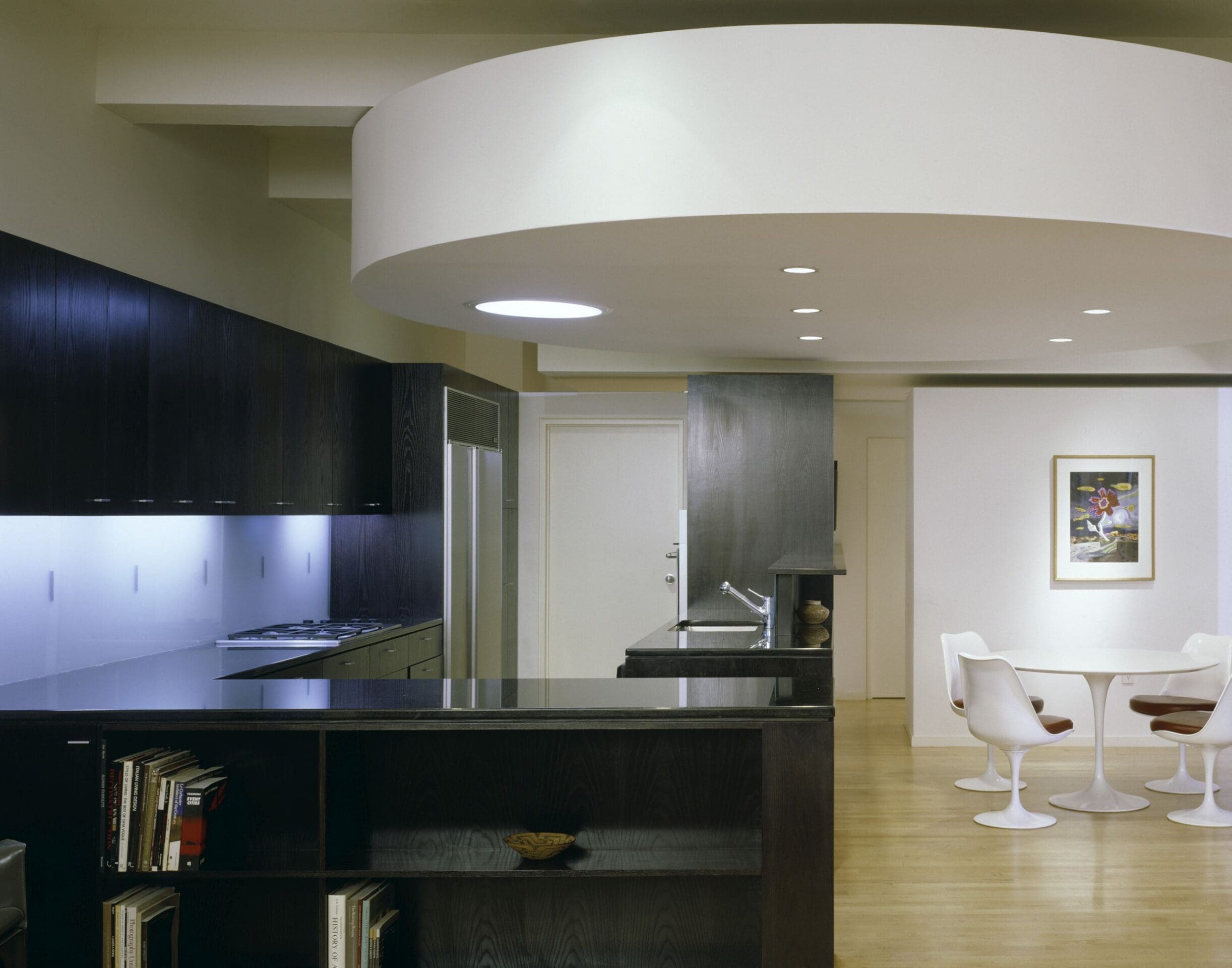 This is one of a series of residential projects which result from the study of urban domestic space. The loft as a spatial type for living can be seen as a freeing of the traditional programmatic organization of domesticity from a series of specified rooms based on a typical family structure to flexible open space.
These investigate organizations of conditional programmatic structure by incorporating a variety of transformative elements to negotiate degrees of privacy and programmatic specificity within open loft spaces. In this loft we explored variations on themes familiar from the previous designs (this is the third project designed for the family) – the flexibility of the home to adjust to evolving lifestyles, the articulation of multiple domestic activities, and the unconventional use of conventional materials. The loft is organized by a series of four sliding wood and glass panels and three pivoting doors dividing formal and informal spaces.
Scott Marble, Karen Fairbanks, Pete Cornell, Jay Berman
Structural Engineer
Office of Structural Design
General Contractor
Noah & David
Sliding Panel Fabricator
Sub-Studio (William Massie)
Recognition
Design Award, AIA New York
Photography
Paul Warchol; Eduard Hueber / Arch Photo, Inc.