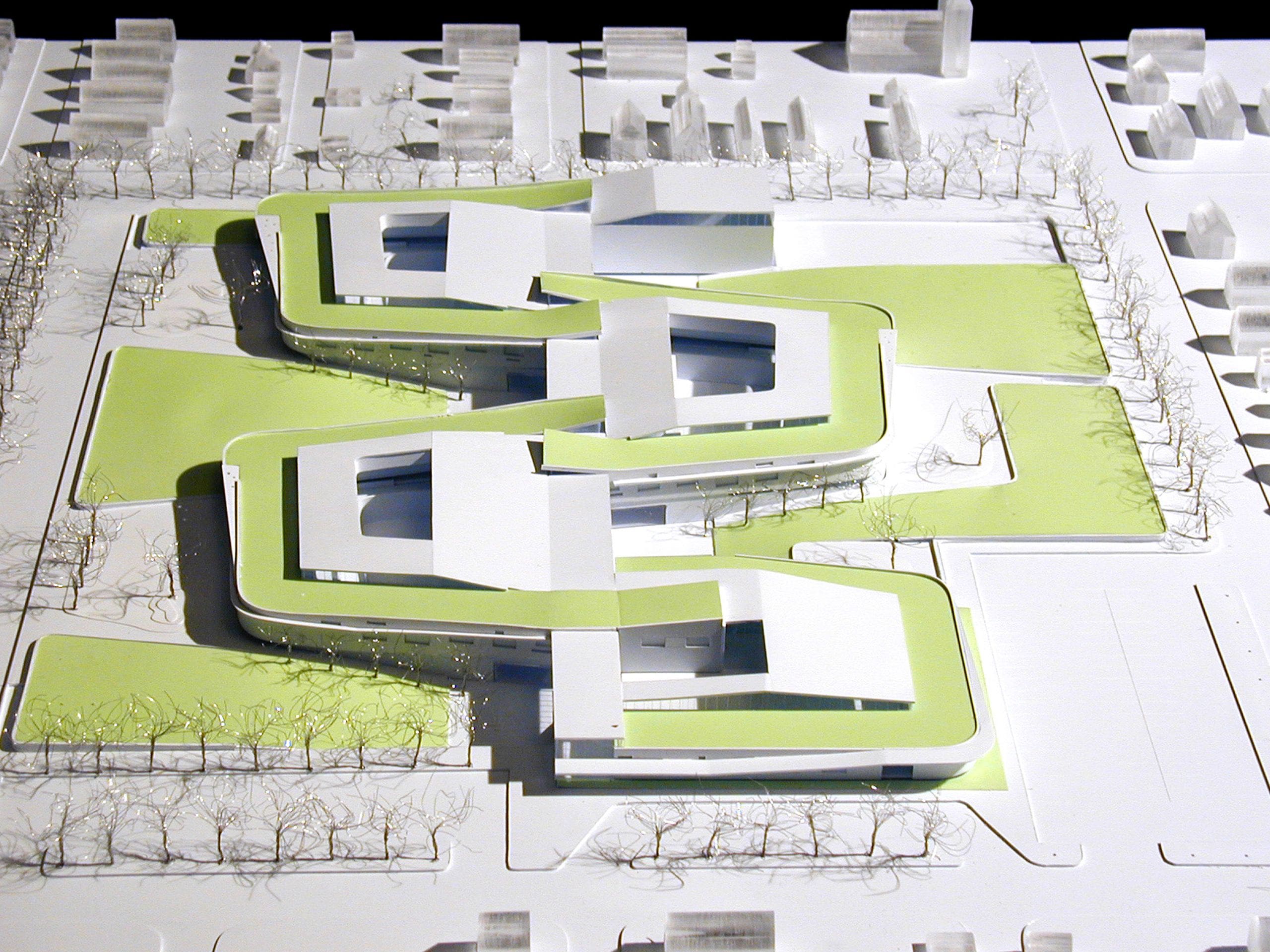 As with many urban areas, public schools in Chicago currently operate significantly above the desired capacity for the most effective learning, resulting in overcrowded classrooms and large schools where many students have little individual attention.
Due to extensive research indicating better performance in smaller classroom environments, large cities began experimenting with strategies to scale down the organization of schools to achieve optimum sizes for student achievement.
Because it is politically and financially impractical to build new public schools as small as desired, a new typology of schools within schools has emerged. This project is a new prototype based on an organization that takes an 800-student elementary school and provides 4 smaller schools within one building. The schools share certain resources and facilities but have adequate autonomy to generate individual identities and cultures within their own precincts.
Client
Chicago Public School International Design Competition
Scott Marble, Karen Fairbanks, Todd Rouhe, Jake Nishimura, Benjamin Hummitzsch, Maud Cassaignau, Lars Fischer, Danny Sze, Phil Speranza, Julia Mandell, Kevin Finn, Mike Russo
Consulting Engineers
Arup
Sustainable Design Consultants
Kiss & Cathcart Architecture
Project Sponsors
Chicago Public Schools, Mayor's Office for People with Disabilities, Business and Professional People for the Public Interest, Leadership for Quality Education, Small Schools Coalition, National Endowment for the Arts
Winning Entry, International Design Competition
Progressive Architecture Design Award
Design Award, AIA New York
Photography
Marble Fairbanks