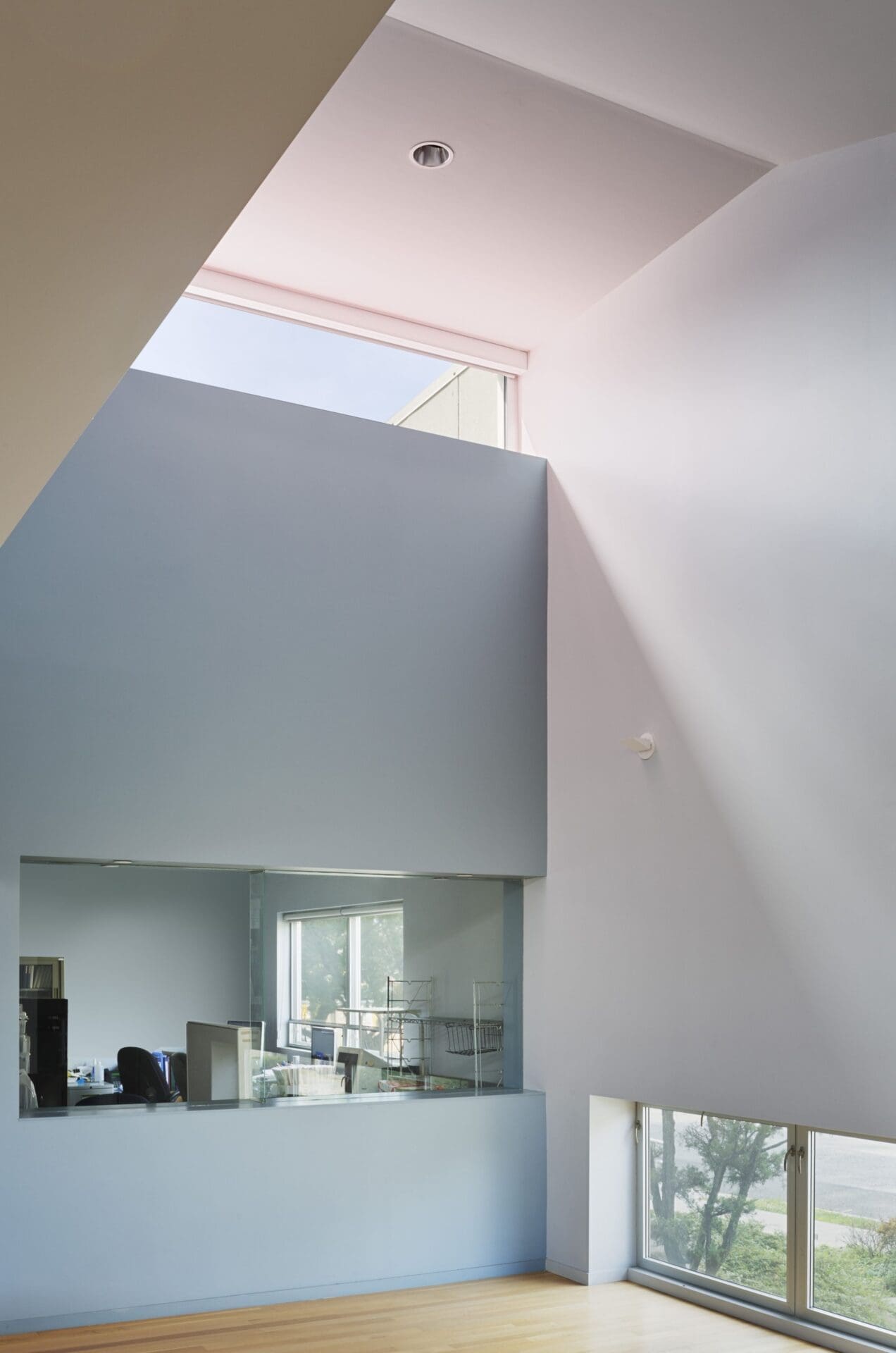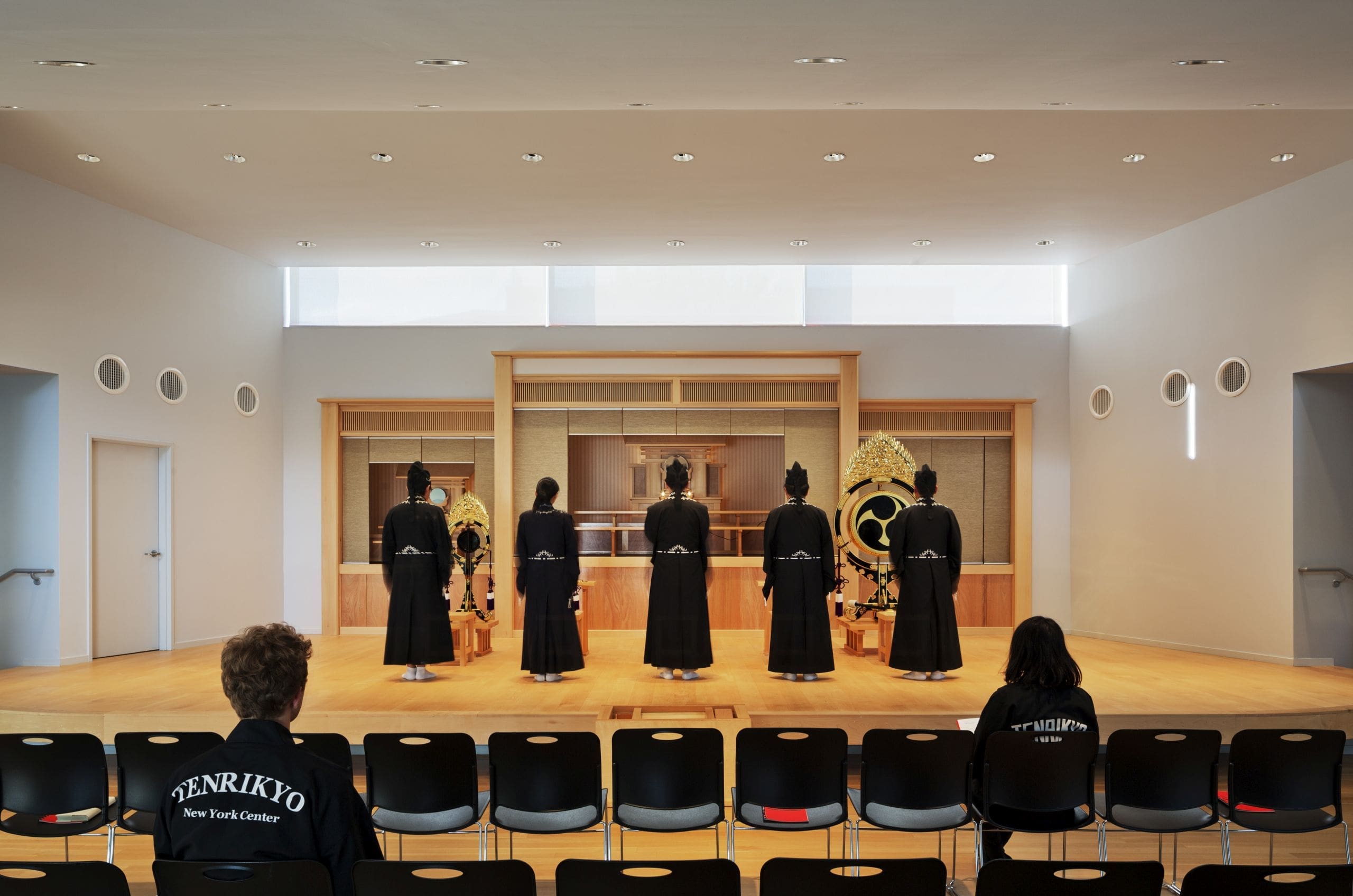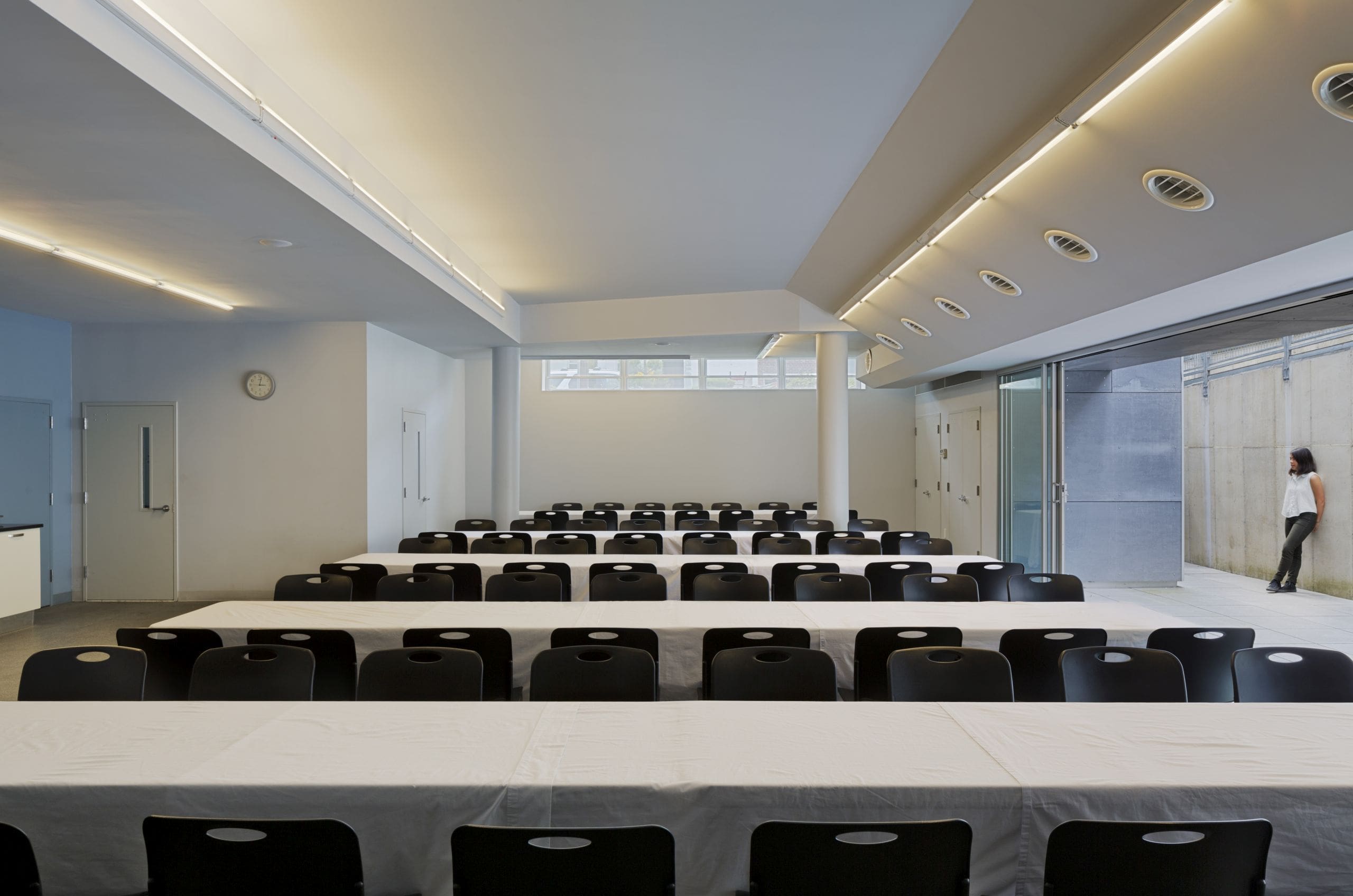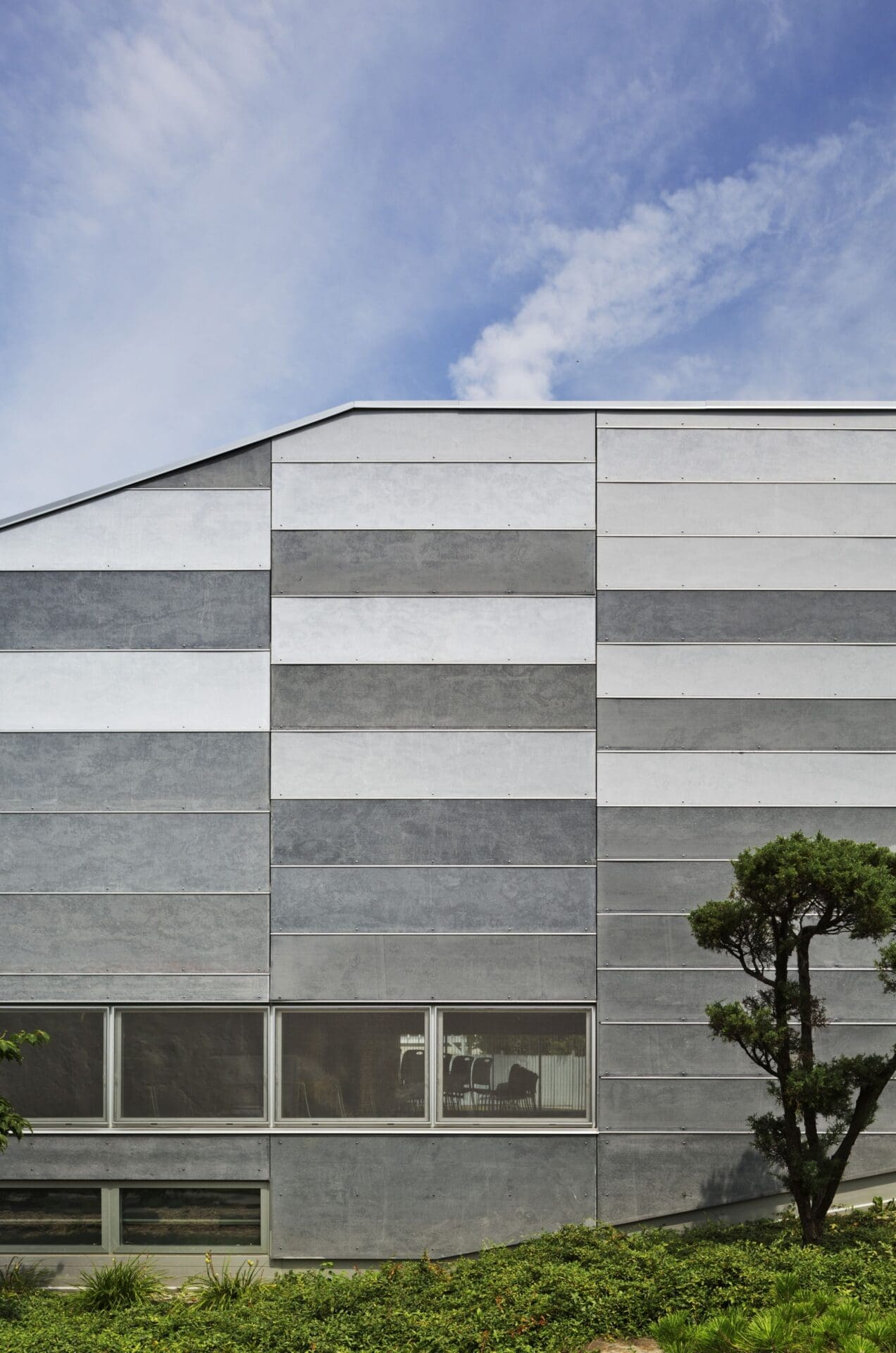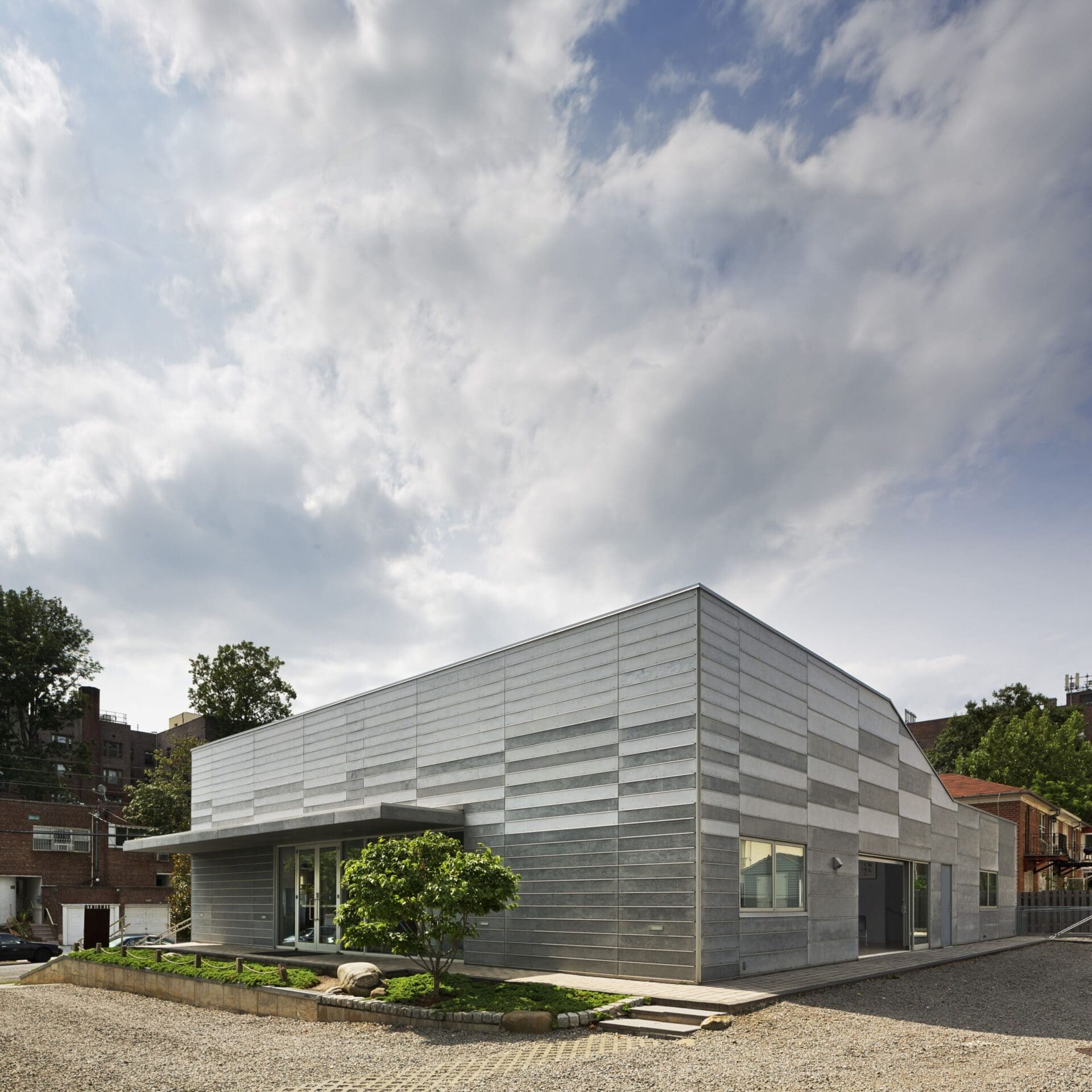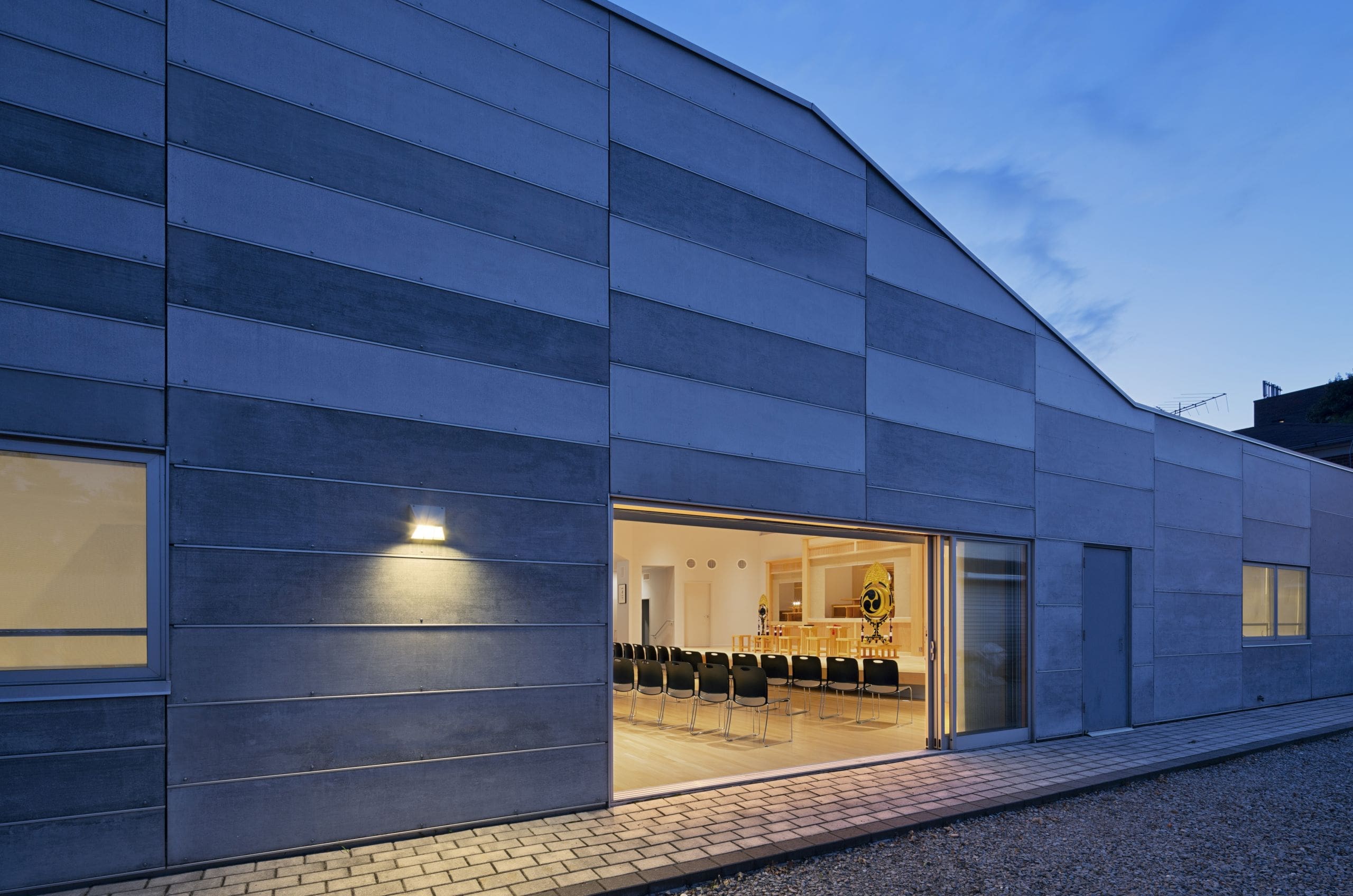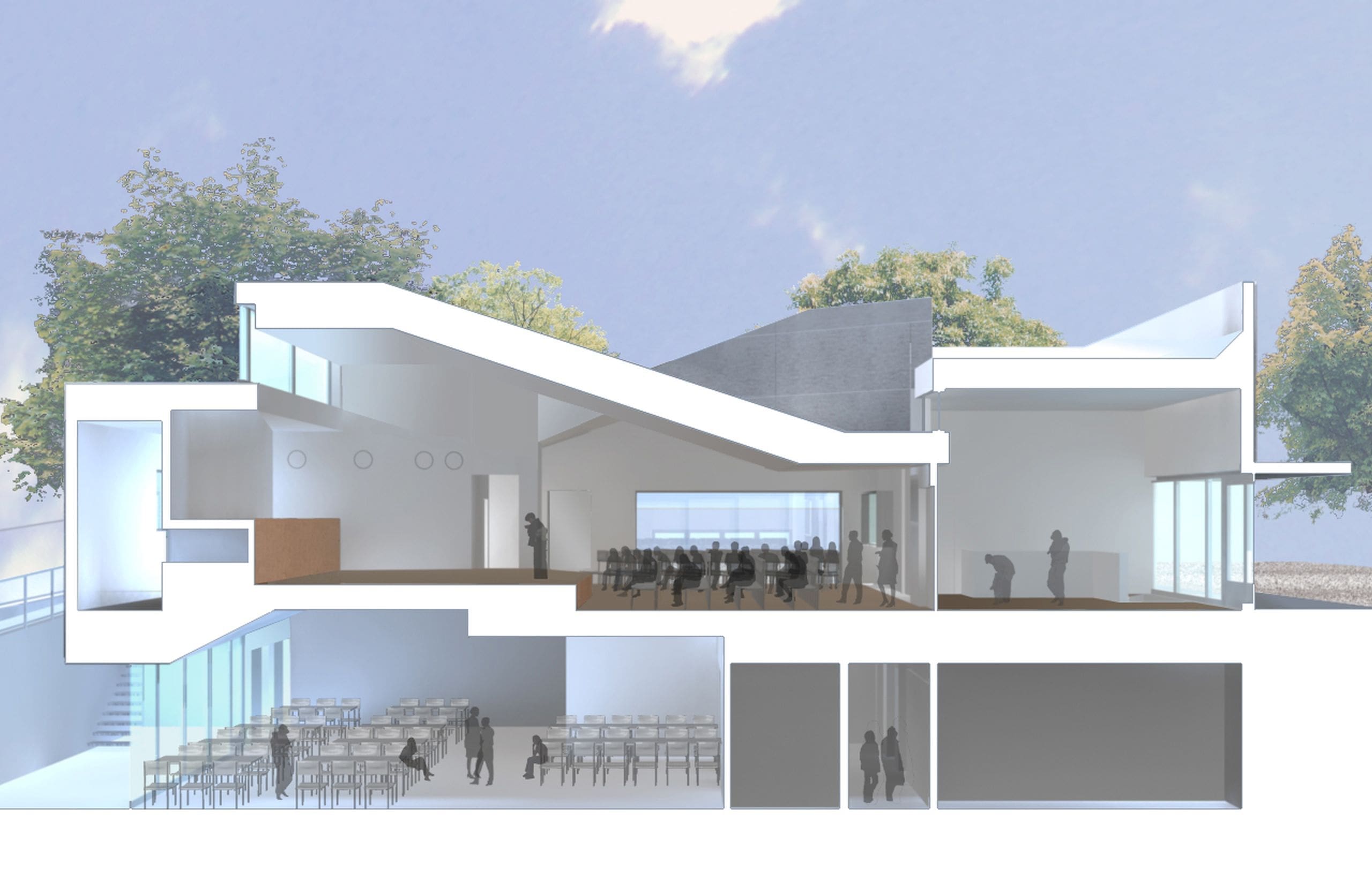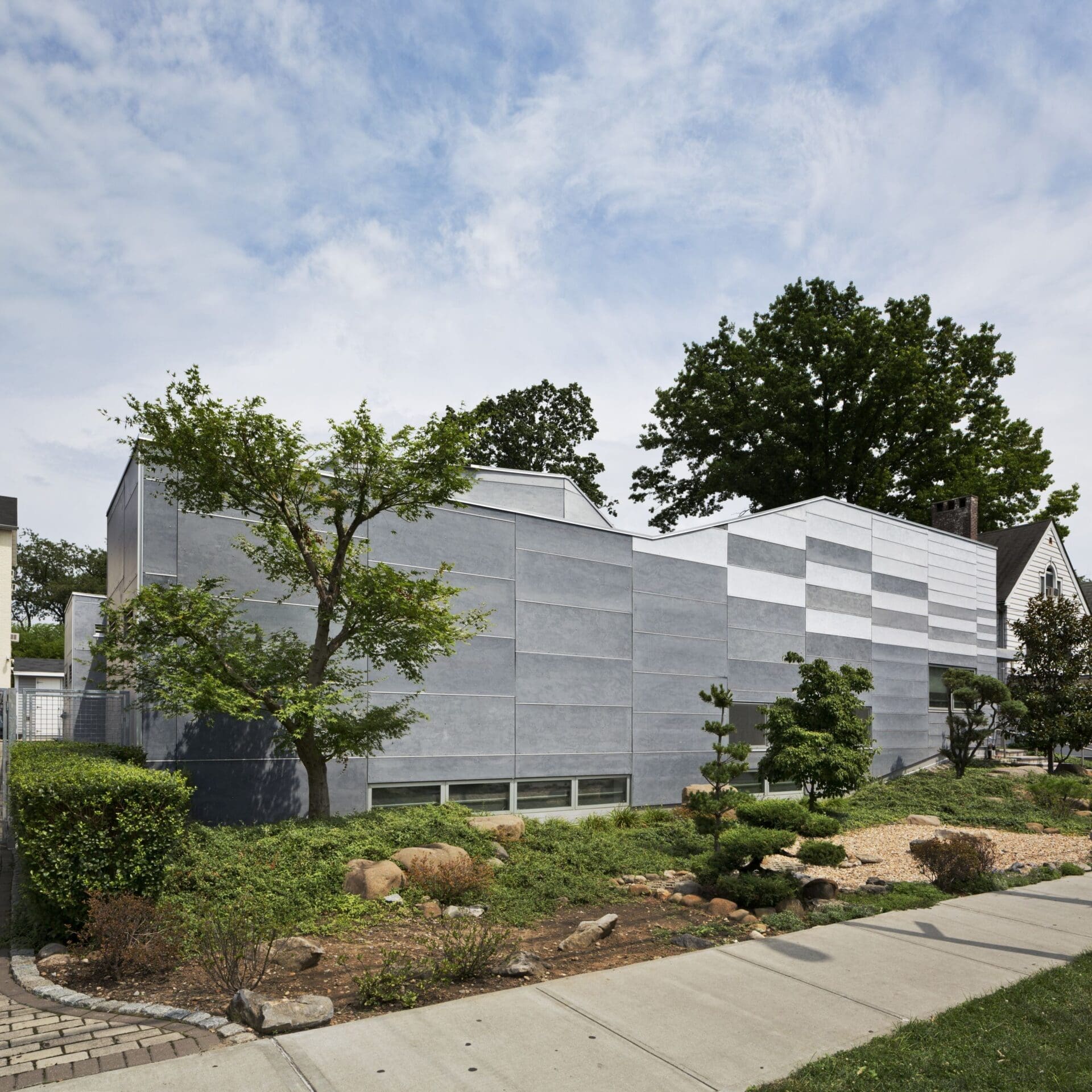 Tenrikyo Mission Center is a 7,500sf house of worship in Flushing, Queens for members of Tenrikyo, a religious organization founded in Tenri, Japan in 1838. The religion has since expanded with representation in many countries worldwide, and this building is to be its regional center for New York City and the surrounding area.
Having previously designed two of their cultural outreach centers in Manhattan, Marble Fairbanks was asked by Tenrikyo to design this building for their religious ceremonies.
The spatial organization of the church centers on the Jodan – the stage for performances and the location of the shrines for offerings. There is seating for 150 members in the worship hall, with the ability for that space to open to the outside for additional seating. The religious service is followed by community dining, which takes place on the lower level. The dining hall looks out to an excavated garden along the north side of the building, with the Jodan floating above. Other programs include office space, meeting rooms, a nursery, translation booths, and storage and preparation areas.
The exterior skin consists of cement board panels that alternate in tone to create a dynamic pattern on each elevation. A system of aluminum extrusions hold the panels in place as they wrap around the building in modules decreasing in size at 4-inch increments.
Location
Flushing, Queens, NY
Client
Tenrikyo Mission New York Center
Scott Marble, Karen Fairbanks, Eric Tinlup Ng, Stacey Murphy, Katie Shima, Mallory Shure, Adam Marcus, Jennifer Downey
MEP Engineers
Plus Group PLLC
Structural Engineer
Liam O'Hanlon Engineering, P.C.
Geotechnical Engineer
Carlin-Simpson and Associates
Civil Engineer
Michael Wein, P.E.
Lighting Designer
Richard Shaver Architectural Lighting
Architectural Lighting General Contractor
Vanguard Construction and Development
Photography
Eduard Hueber / Arch Photo, Inc.