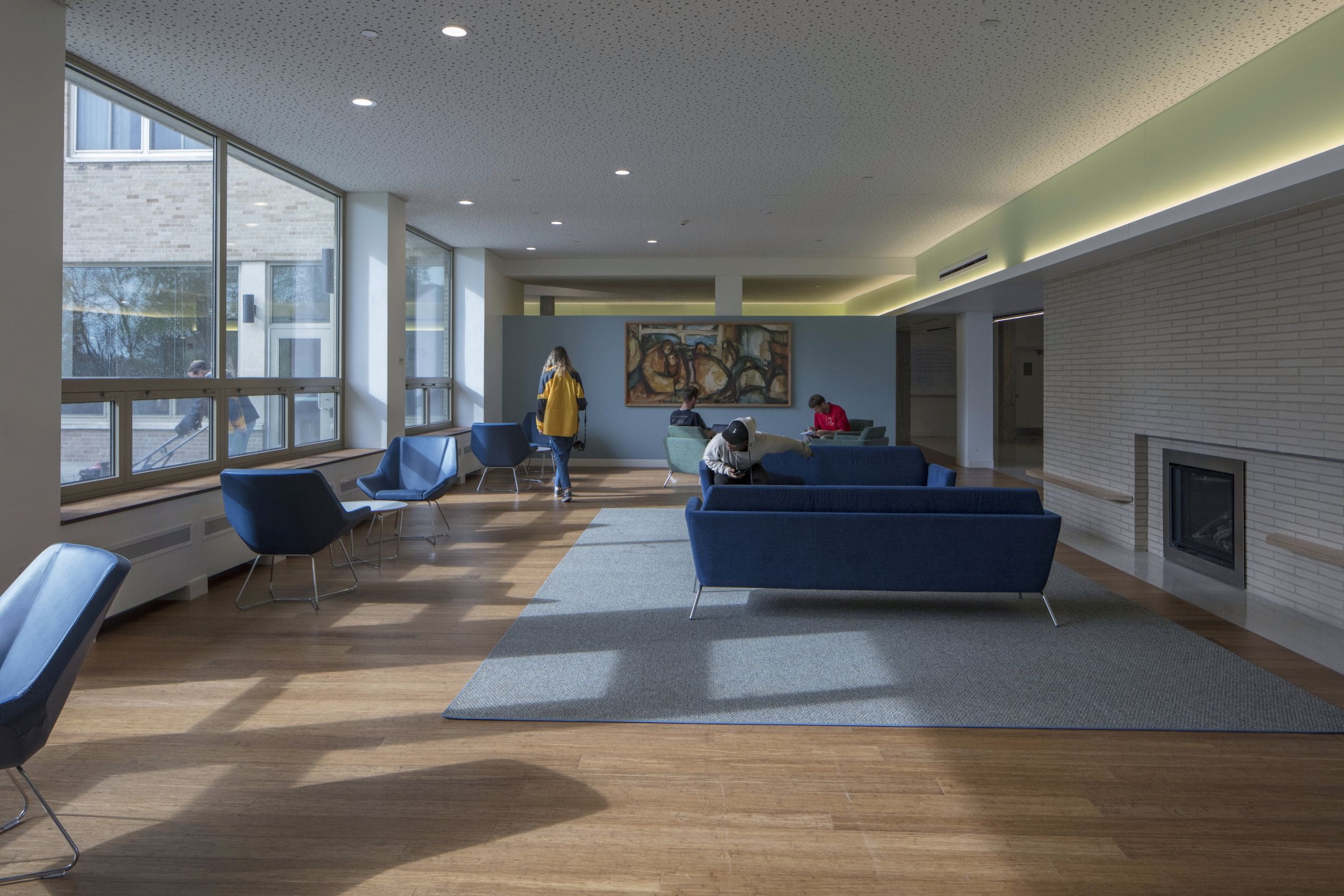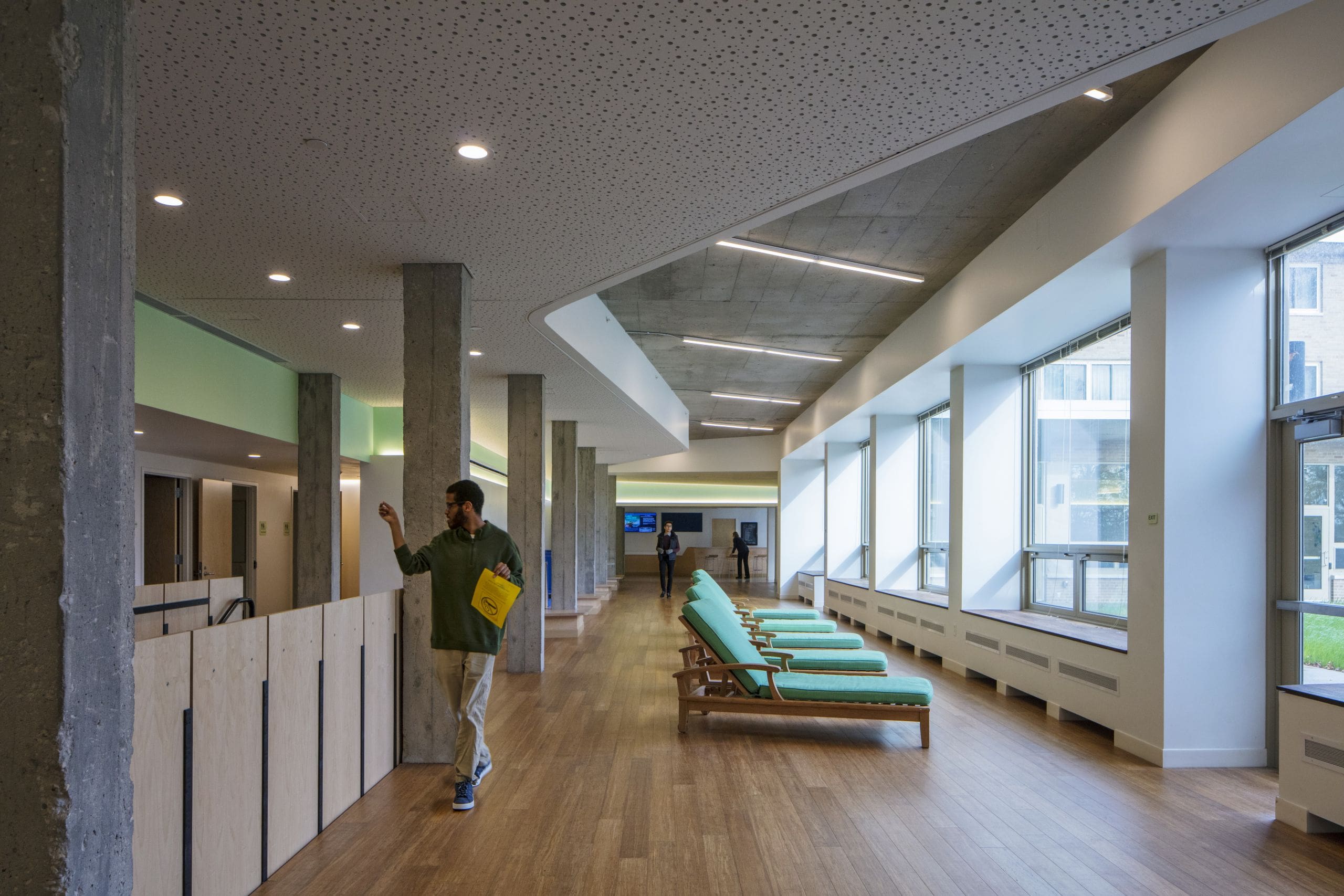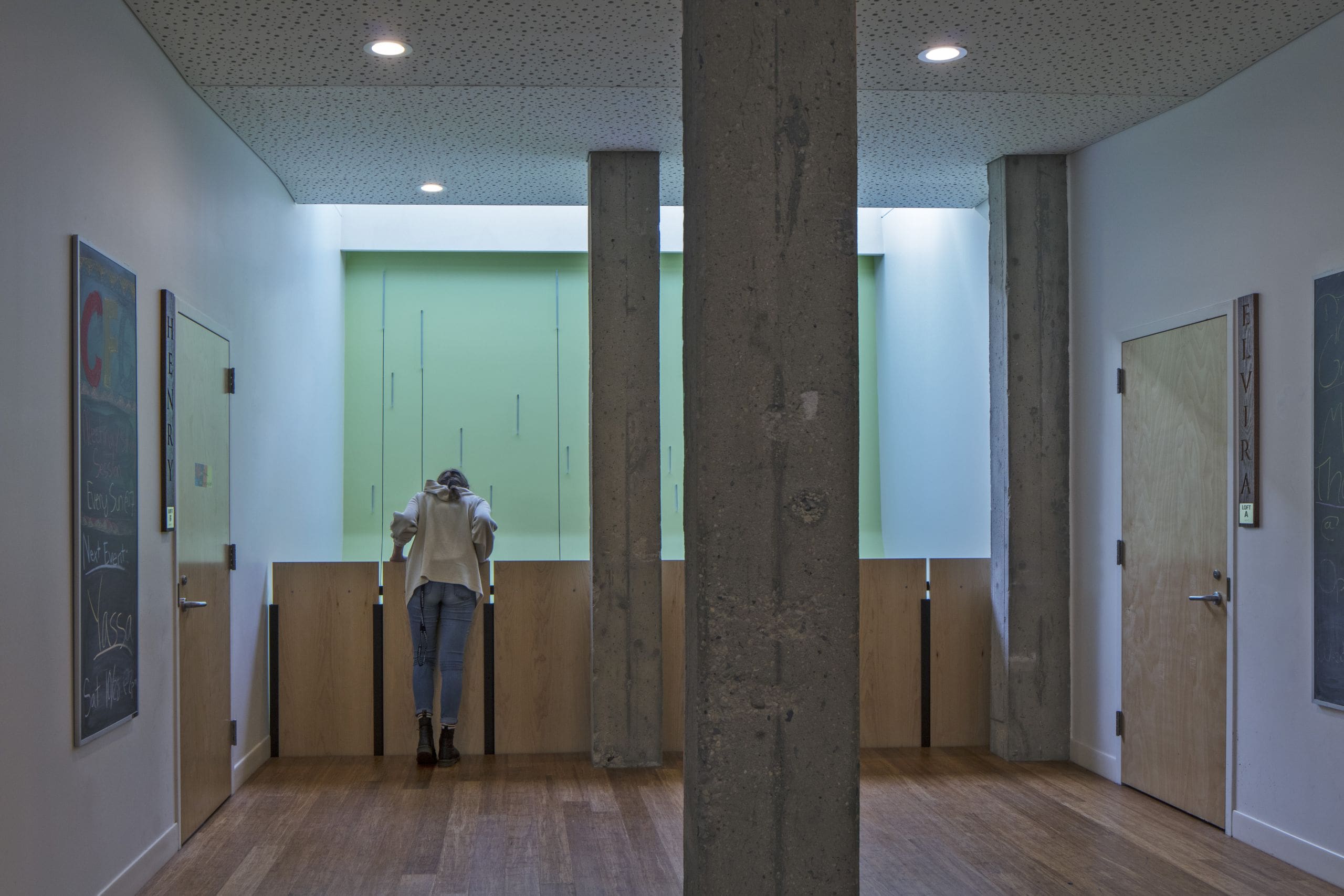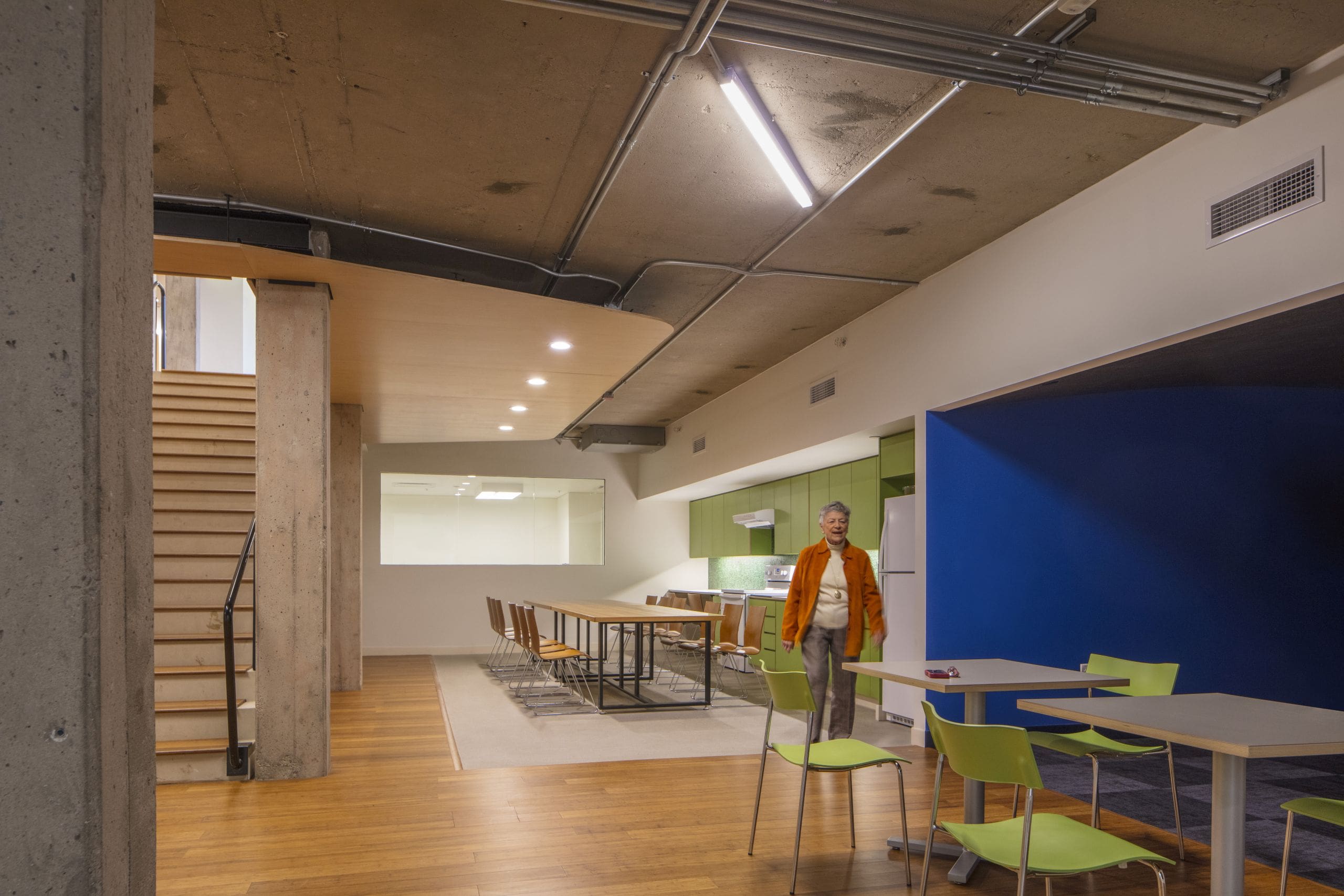 Lawrence University offers small group housing as a residential option for student organizations and groups with shared interests. Typically located in houses close to campus, Marble Fairbanks was asked to develop an alternative design model for group living through the adaptive reuse of underutilized spaces within an existing residence hall.
The solution is based on urban loft living where the industrial character and structural idiosyncrasies of the existing building are incorporated into the design of four large lofts on two floors. In addition to the living lofts, the project includes a range of public amenities that are shared with the existing residence hall including a media den, a shared kitchen for communal cooking, built-in banquet seating, study zones, a living room, and a courtyard lounge. The two floors were connected with a new concrete stair and a double-height opening with a skylight to bring natural light through the center of the building and into the lower level spaces.
Location
Appleton, Wisconsin
Client
Lawrence University
Karen Fairbanks, Scott Marble, Jason Roberts, Eric Ng, Benjamin Hait, Peter Adams, Keenan Korth, Rodrigo Zamora, Lauren Espeseth
Associate Architect
Engberg Anderson
Cost Estimating
Middleton Construction Consulting
MEP/Structural/Geotechnical Engineers
Henneman Engineering Inc.
Award of Merit
Society of American Registered Architects, NY Council
Design Award of Merit
Society of American Registered Architects, National