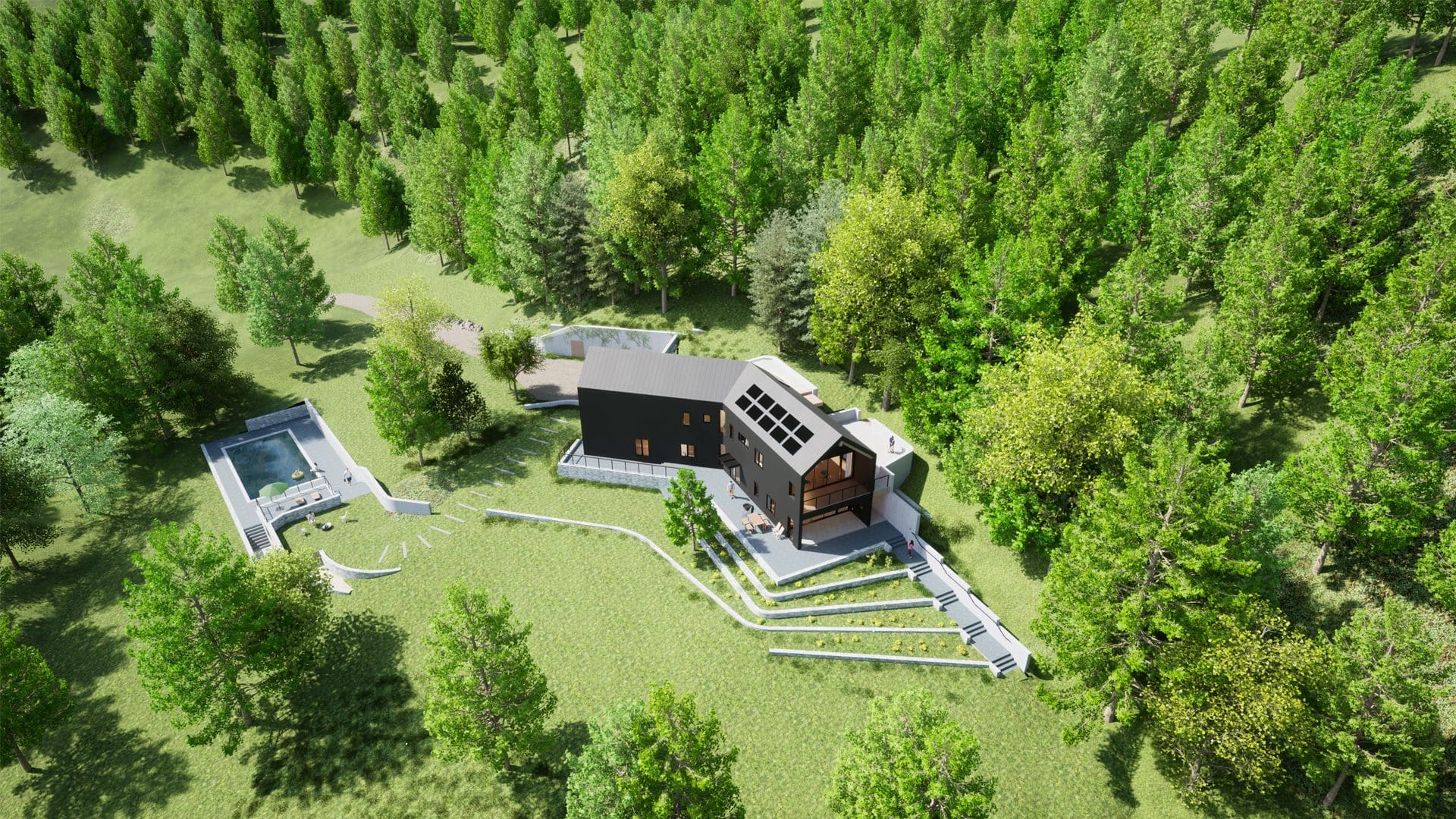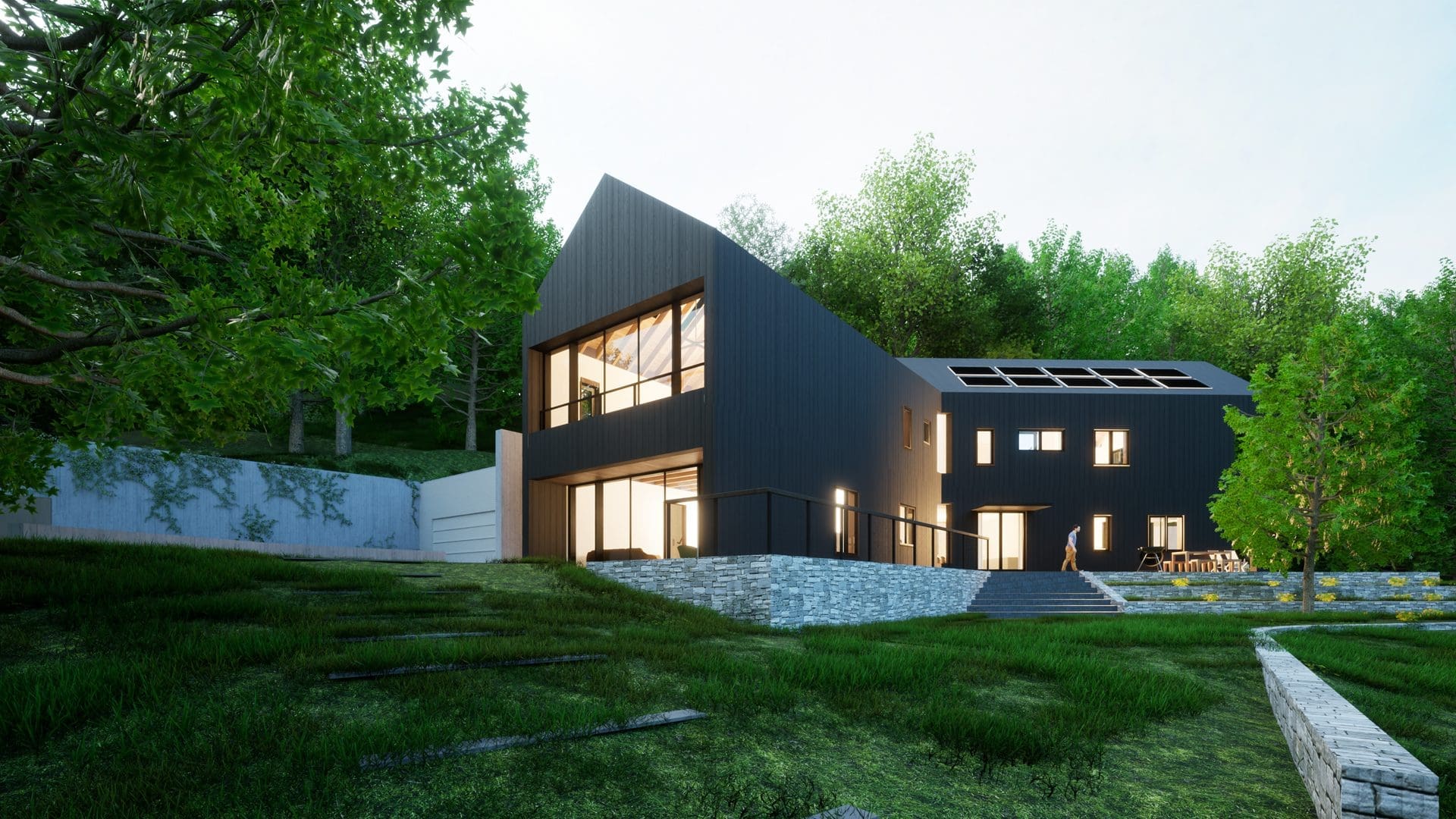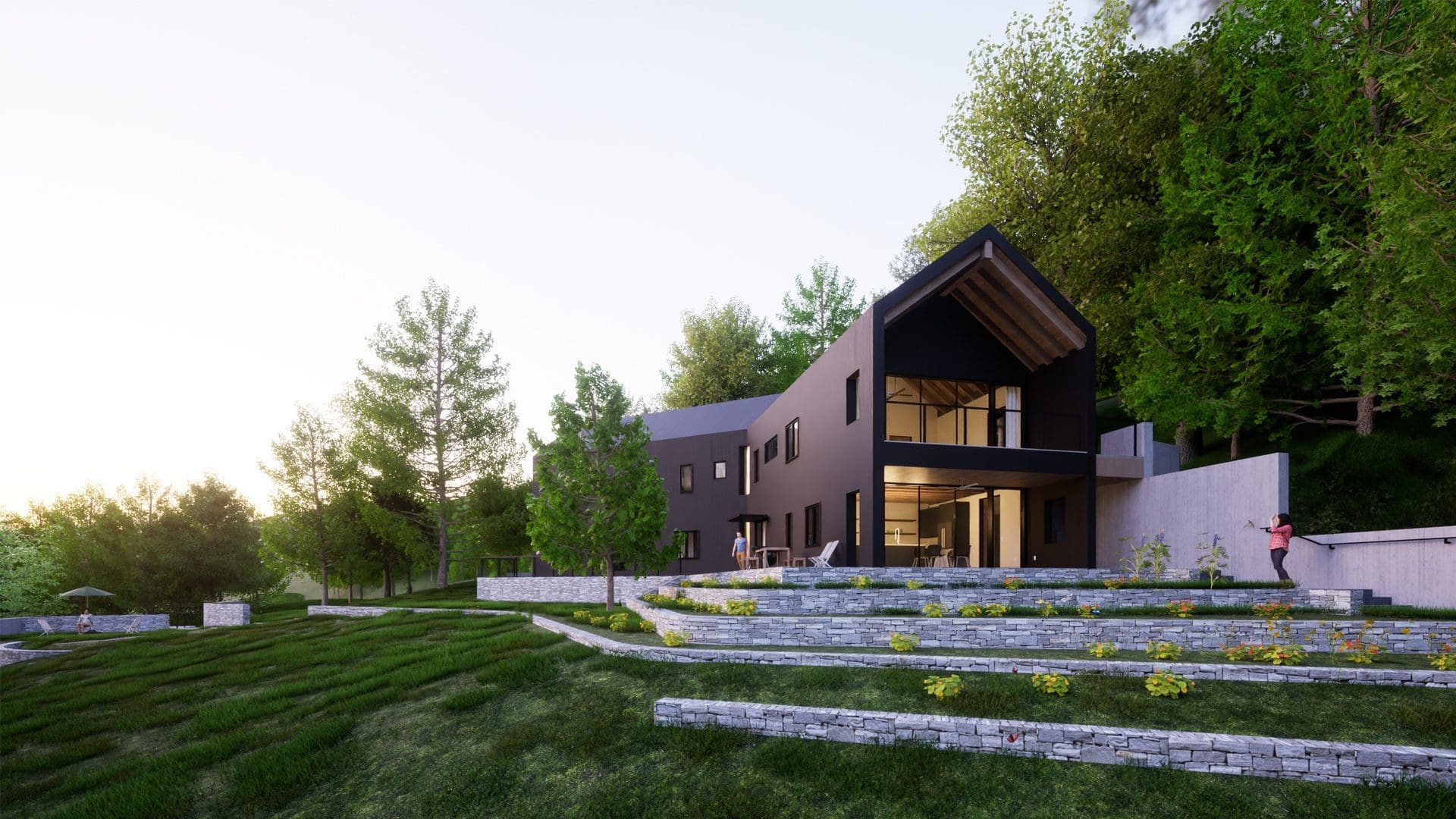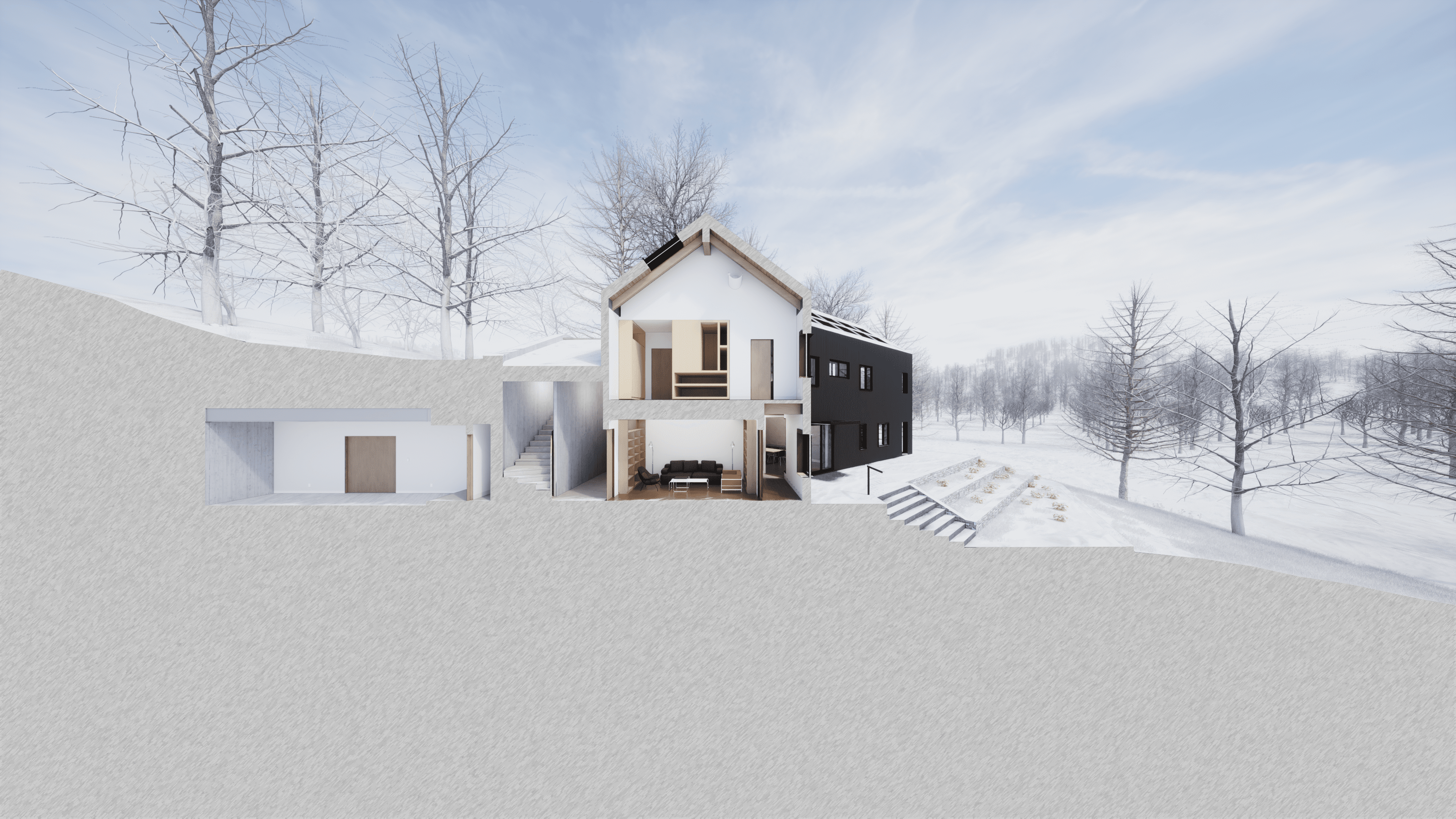 Dutchess County House and Artist Studio
The client for this residence is an artist, interested in the ways that paint articulates light, space, weight, and form. In this project, we negotiate building materials and spaces to reflect these interests, while forging connections between domestic space and sprawling landscape, creating a unique place for living, working, and playing.
This new single-family residence includes an artist studio and pool and is situated within a south-facing hill in Dutchess County, New York. The house is surrounded by lush, forested hills and woodlands creating the opportunity for distinct moments that blend landscape with human habitation.
At the core of this project is a commitment to stewardship of the natural environment, with materials and building systems chosen thoughtfully to meet rigorous sustainability goals. The home includes photovoltaic panels for energy generation and a geothermal heating and cooling system that utilizes the stable temperature of the earth's subsurface to exchange heat. Primary interior finishes include locally sourced wood for both structure and finishes; concrete, stone, and wood floors; and metal kitchen cabinets. Tiered stone walls step up the hill from the pool to the home, and exposed, board-formed concrete retaining walls extend from the landscape to the interior, integrating the unique terrain and topography of the site with interior spaces.
Location
Dutchess County, NY
Karen Fairbanks, Scott Marble, Jason Roberts, Elliot Park, Benjamin Hait, Tanya Gershon
Geotechnical Engineering & Survey