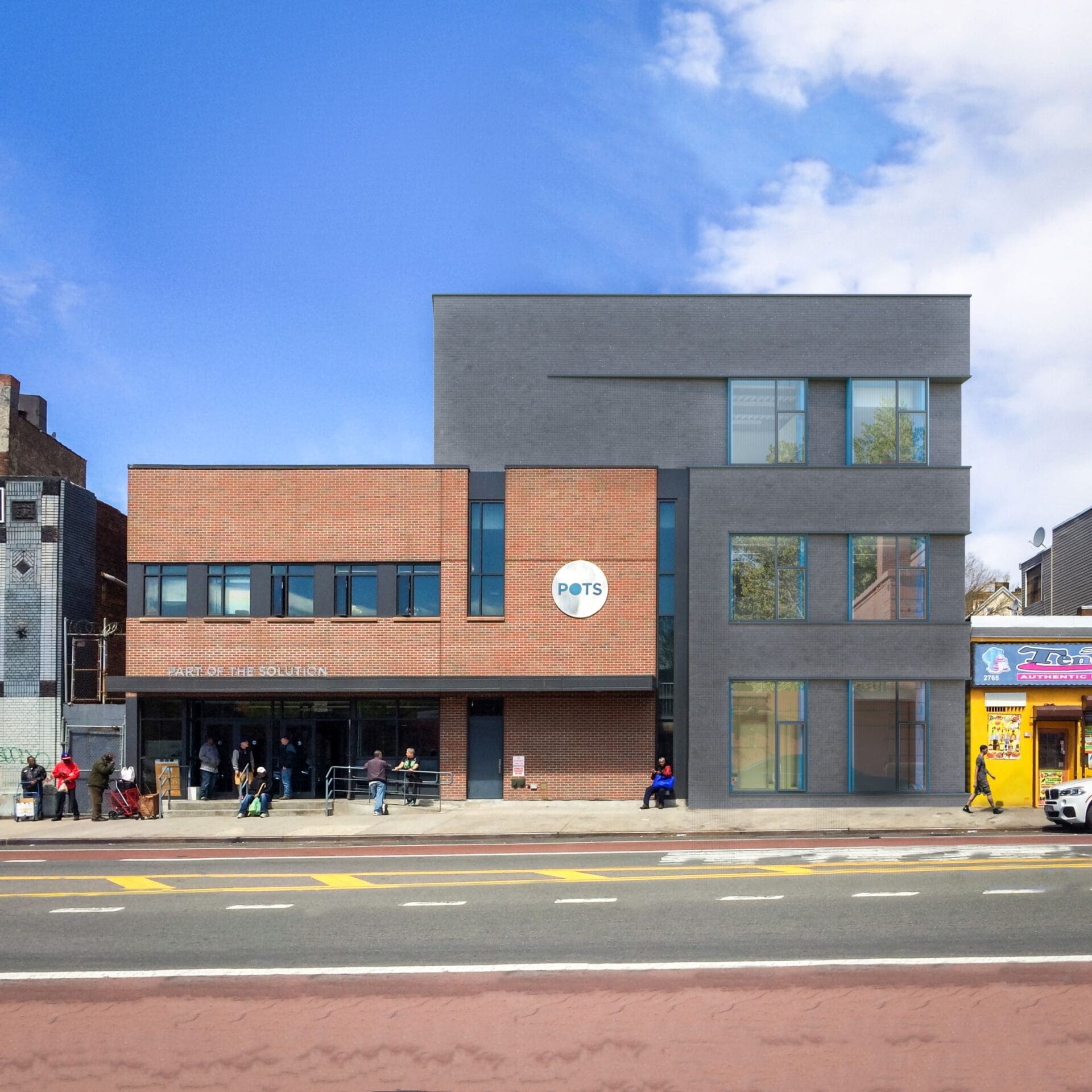 Part of the Solution (POTS), a community facility that provides legal representation, social and medical services, and food resources for Bronx residents, has outgrown their existing 15,000sf space.
Assisting thousands of families and low-income individuals every year, the not-for-profit institution seeks to expand their services requiring higher-capacity learning environments as well as extra workspace for additional programs and organizations to join their cause.
Following a feasibility study of the adjacent site, this project developed a 7,000sf addition with internal connections to the existing building. To integrate the new three-story building and old structure, the addition's façade extends above and over an existing stairwell interlocking the two volumes. The primarily brick façade is continued, in a darker, subtler color, preserving a uniform texture and grid while distinguishing the secondary structure.
Working with POTS through in-person interviews and on-site observations, a program was established that addresses the needs of the growing organization and their commitment to expanding their programming. This includes a new classroom space and offices on the first floor and a combination of open workspaces and private offices (as well as a divisible meeting room) on the second and third floors.
Client
Part of the Solution
Scott Marble, Karen Fairbanks, Nicholas Desbiens, Jason Roberts, Peter Adams, Benjamin Hait, Spenser Krut
MEP/FP Engineers
Thomas Polise Consulting Engineer PC
Structural Engineers
Robert Silman Associates
Civil / Geotechnical
AKRF Engineers
Security / Telecommunications
Preda Consulting Engineer PC