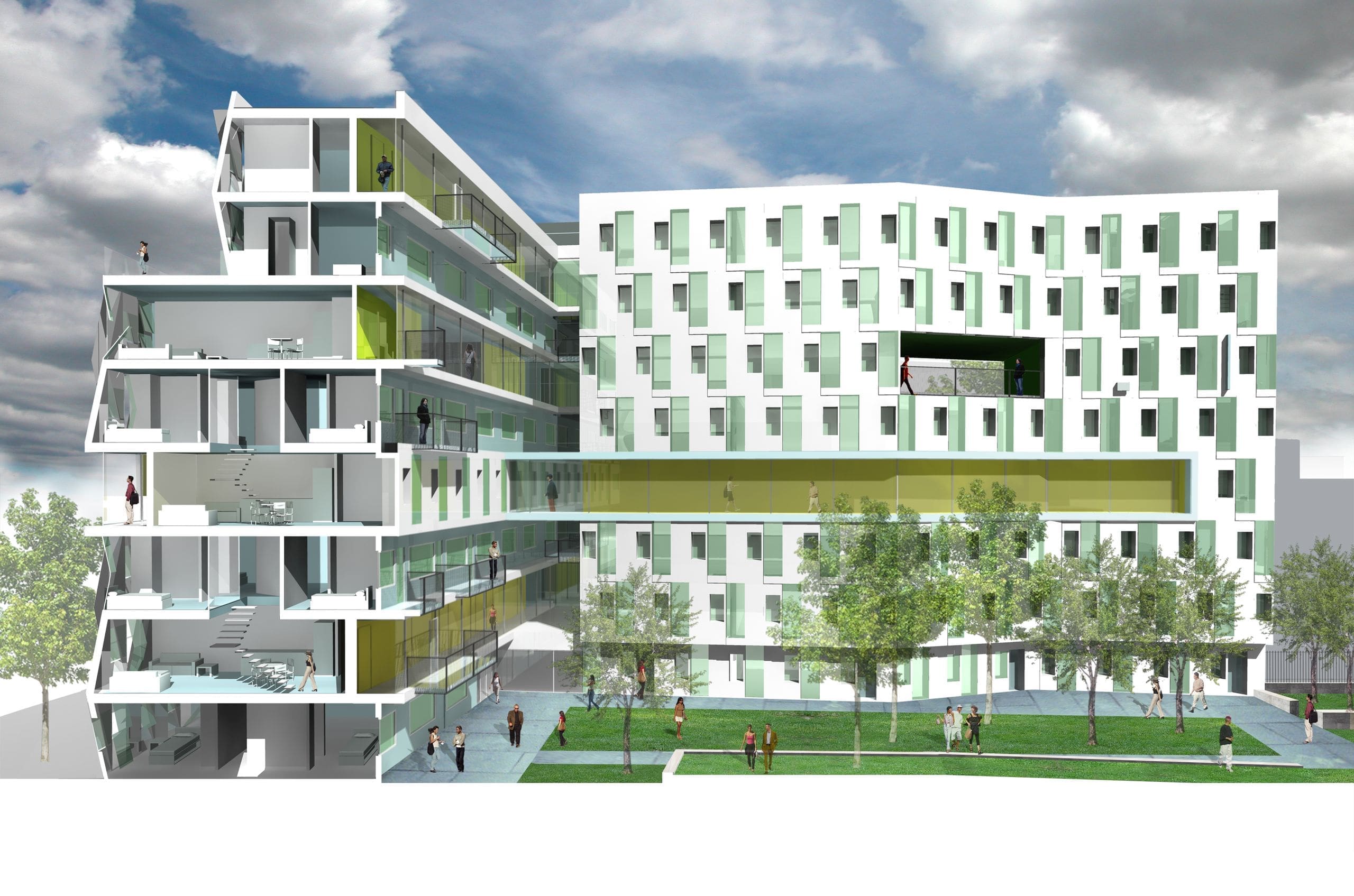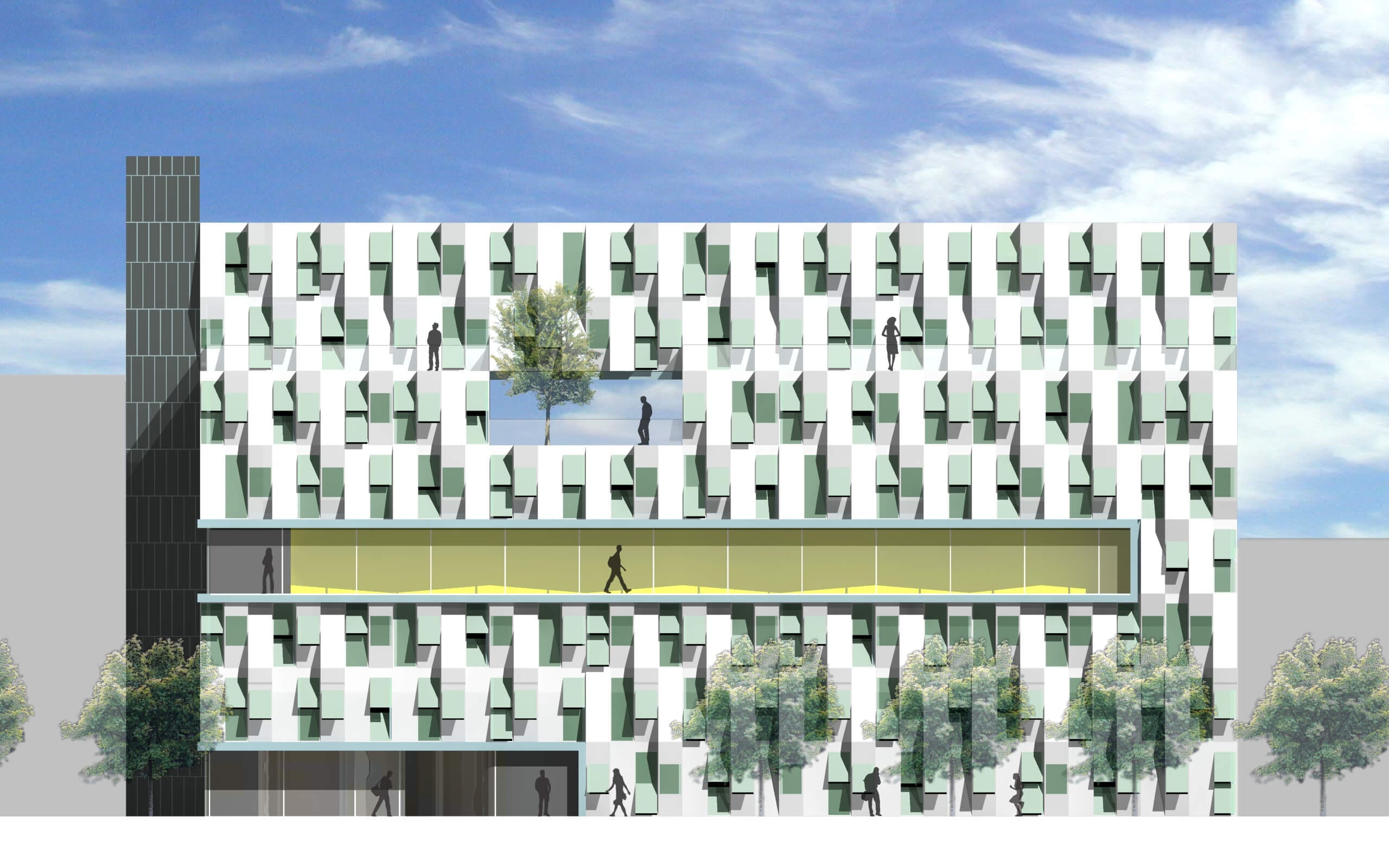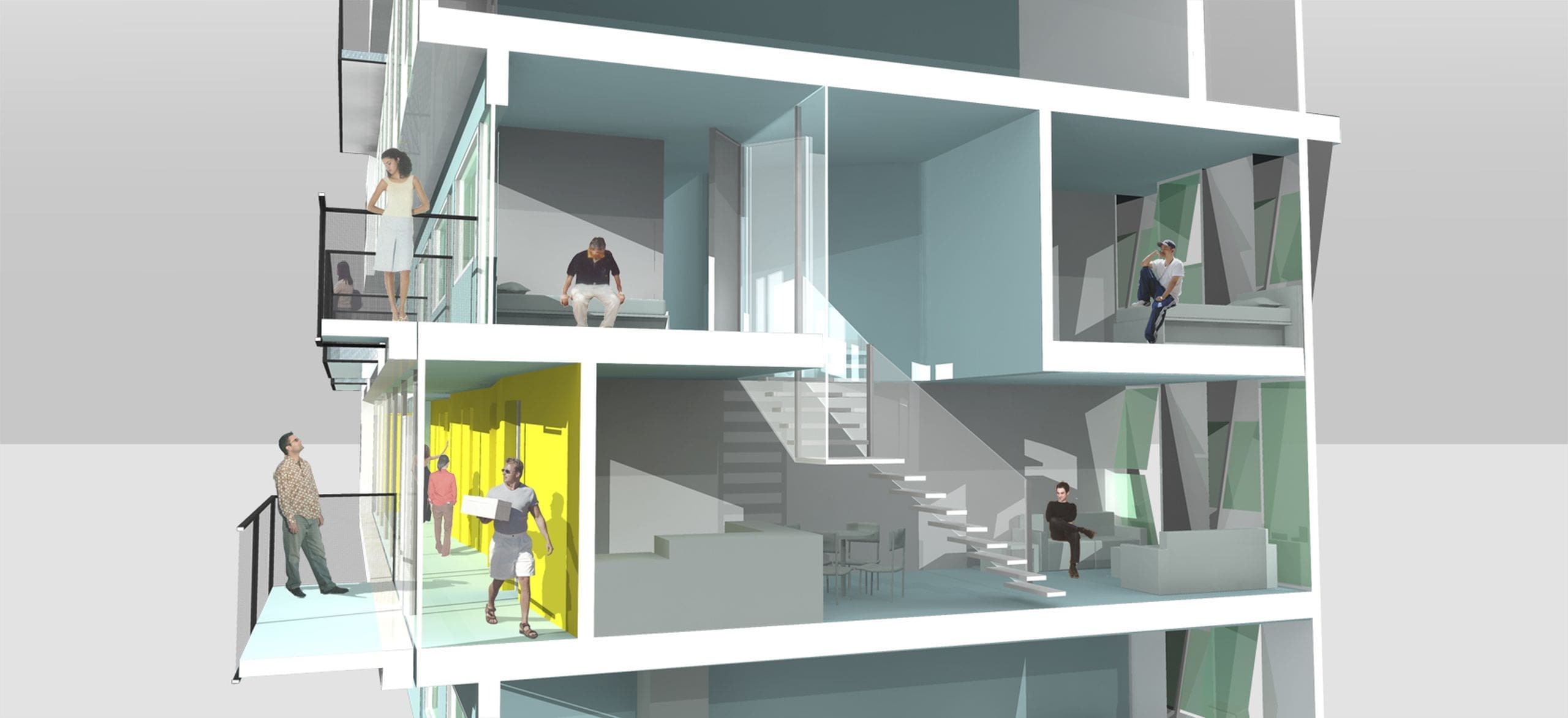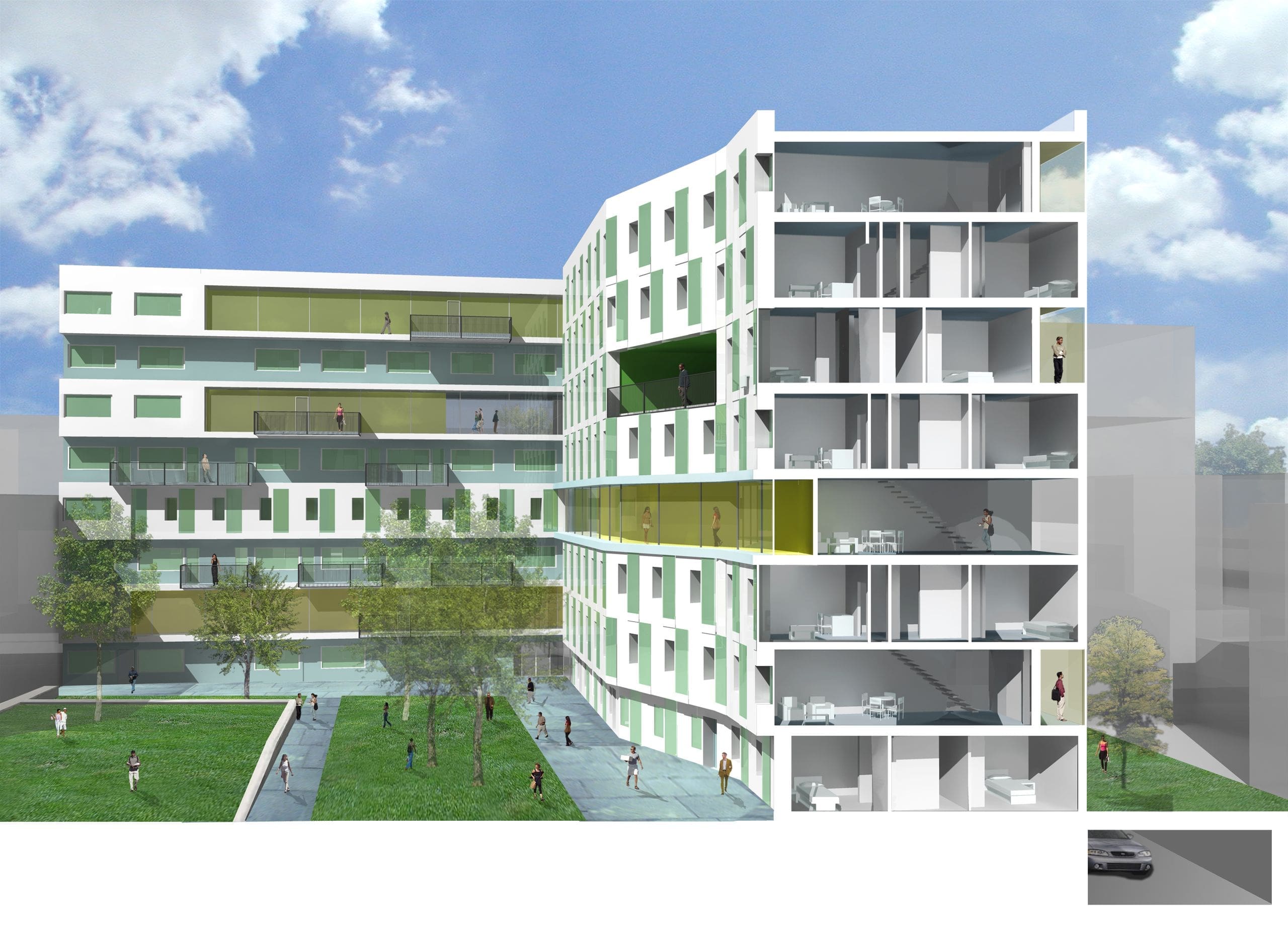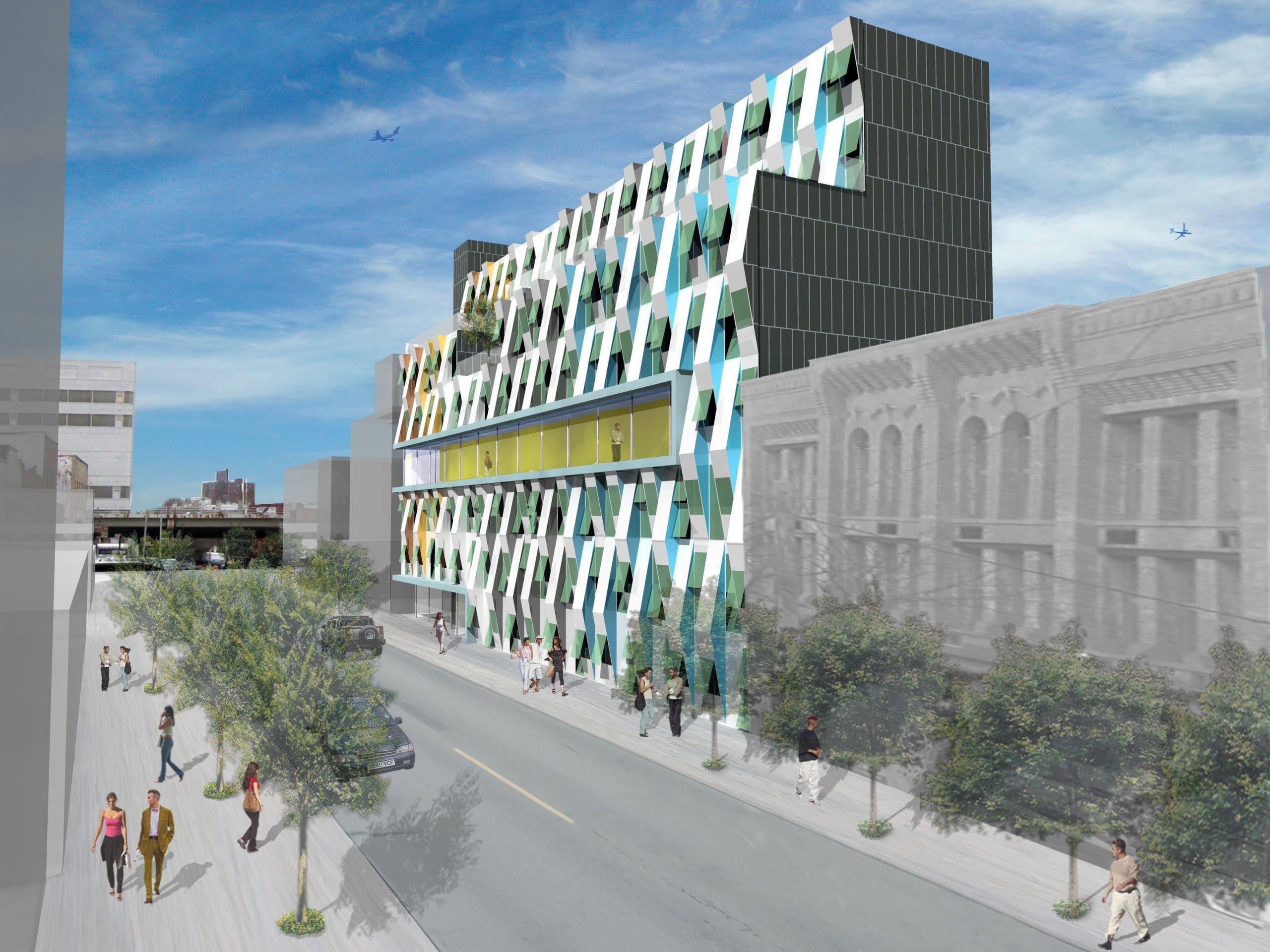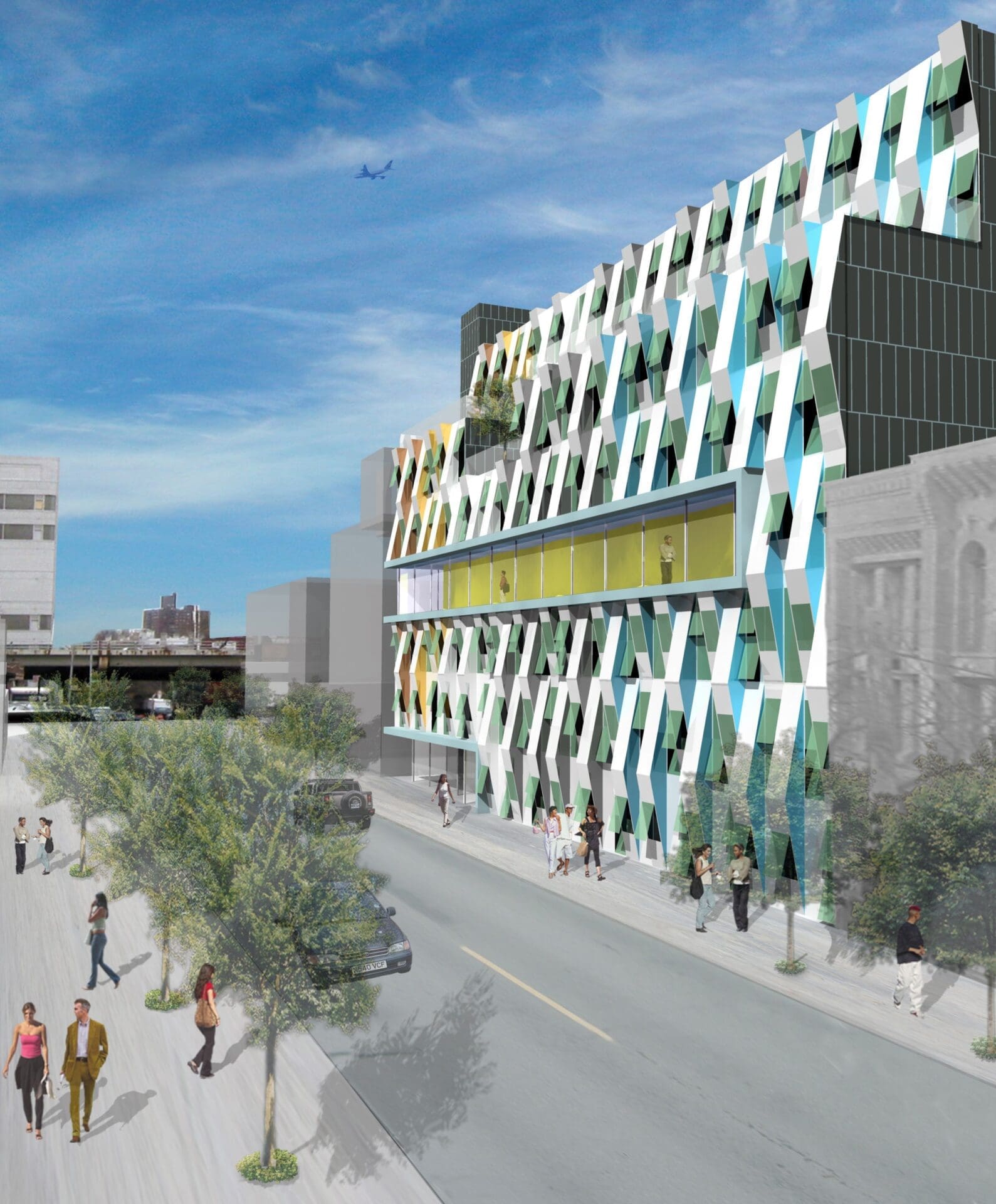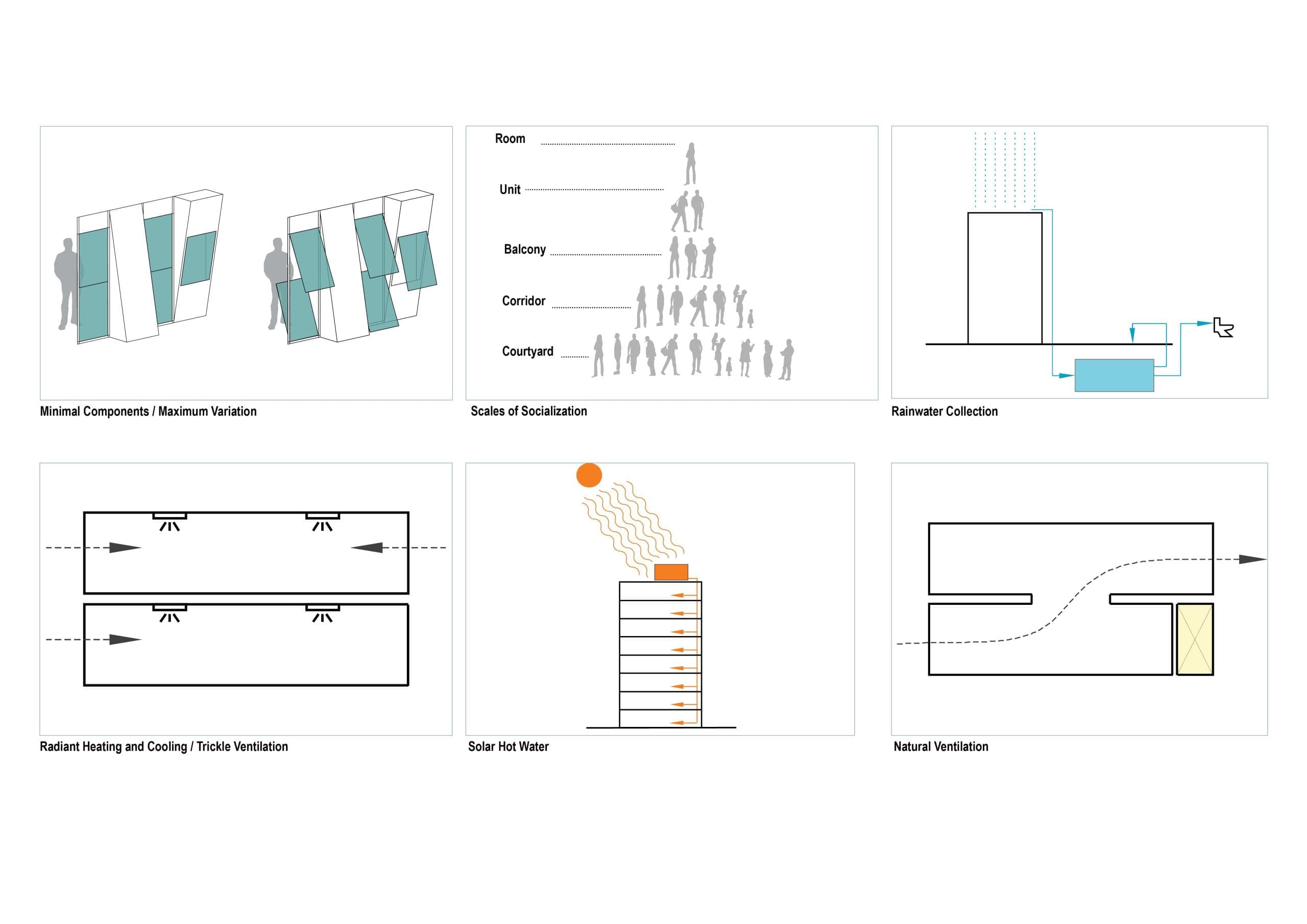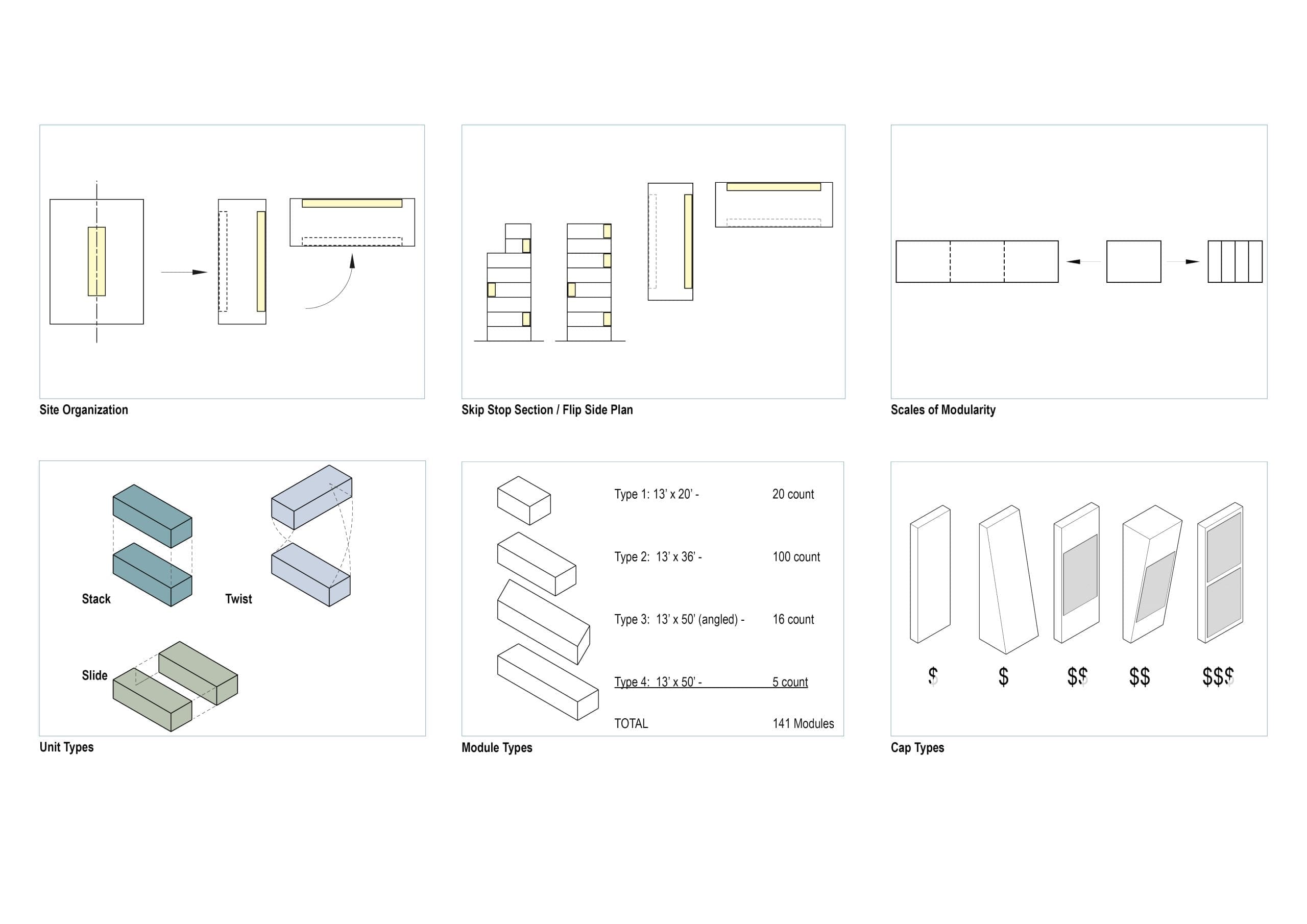 The Pratt Institute Graduate Residence Hall proposal was designed with the ambition to make the new facility a social destination within the campus and a symbol of Pratt's commitment to the importance of design and the creative arts in society.
The proposal utilizes economy of manufacturing techniques as the basis for innovative design options, resulting in high quality living units and integrated public spaces for Pratt students.
The residence hall is organized to encourage socialization at multiple scales through strategically placed shared public areas. The courtyard is an exterior extension of the student lounge and is activated by surrounding balconies and corridors; the corridors on each level are occasionally faceted to form small gathering areas; exterior balconies pair adjacent units together. Scales of modularity in the living units and building components negotiate between the exterior public space and interior courtyard; the standard 14' module of each unit is scaled down to organize windows along the street elevation while the courtyard elevation scales up the base module to group multiple units. In addition to social considerations the design of the residence hall facility also utilizes green building systems including natural ventilation and light, radiant heating, and rainwater collection.
Scott Marble, Karen Fairbanks, Adam Marcus, Eric Tinlup Ng, Mallory Shure, Stacey Murphy, Darren Zhou, Josh Draper, Joe Vidich, Mohammed Andalib Saadullah
MEP & Sustainability Engineers
Plus Group PLLC
Structural Engineer
Robert Silman Associates PC
Landscape Architect
SCAPE / Landscape Architecture
Competition Brief: Generated projects were intended to accommodate Pratt's specific requirements while simultaneously providing design models that could also be applied to a variety of similar housing problems and sites. Objectives included: 1) innovative possibilities of modular building techniques as a contribution to the campus' architectural development, 2) budget and time-frame restraints, 3) phasing considerations, 4) sustainability and green development.