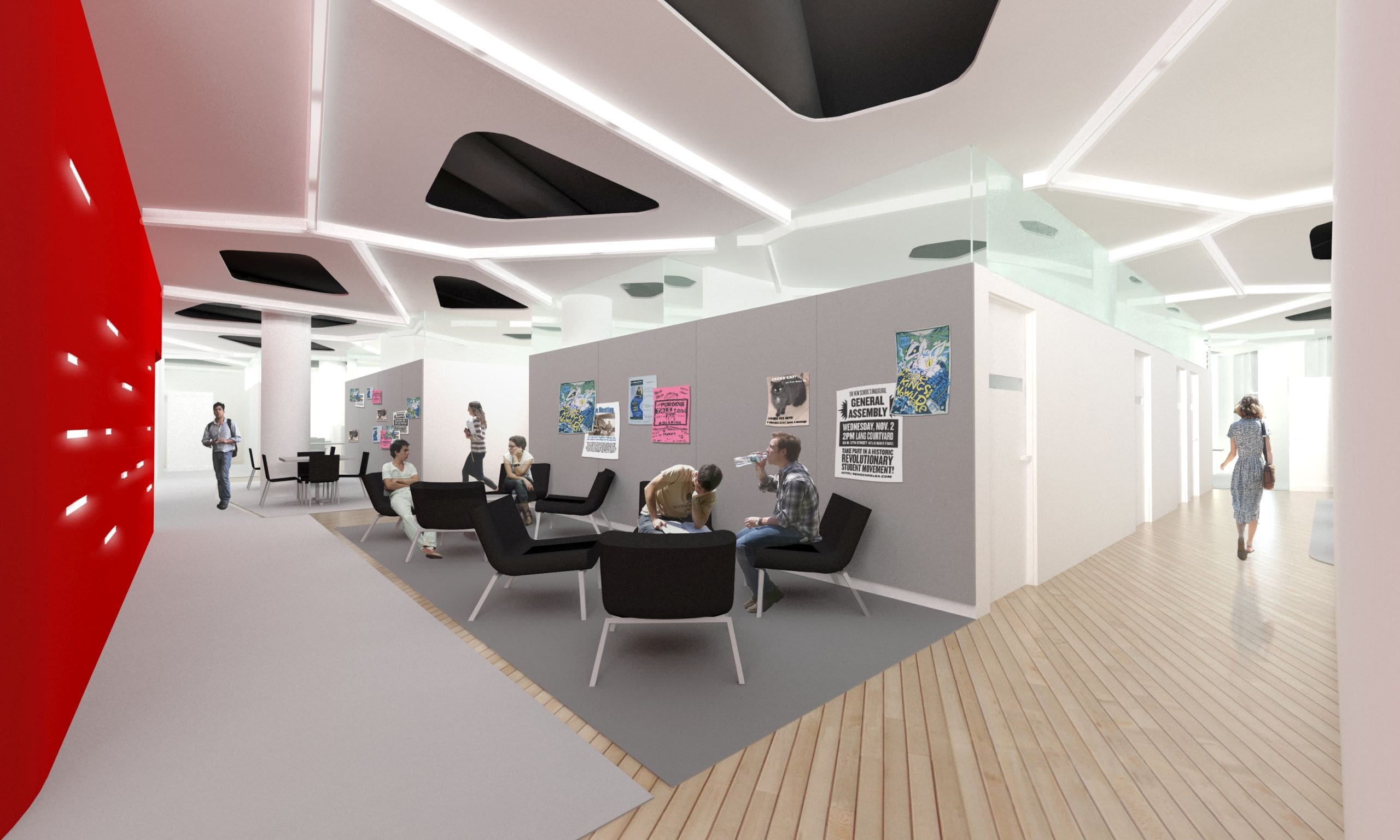 The New School for Public Engagement
Programs at the List Center
This project establishes academic, faculty, and administrative spaces for two schools within the School for Public Engagement (NSPE): the Milano School of International Affairs, Management, and Urban Policy and the School of Media Studies.
This 32,000sf renovation will play host to two schools with distinct cultures and operations. Primary objectives for the new space are to support opportunities for mutual engagement, collaboration and the sharing of resources. It is also a priority for this project to explore new concepts for the organization of departmental space. The design proposes new typologies of working environments for NSPE. Private offices are organized on the interior of each floor with direct access to open areas around the perimeter that are reserved for shared workspaces, collaborative group work and informal social spaces. Flexibility is built into the open areas, which may be rearranged over time with changes in use. A strong organizational concept characterizes each floor while distinctive neighborhoods with distinguishing architectural characteristics support a diverse range of NSPE activity from formal presentations to ad-hoc production.
Central to the project is also the need to satisfy the complex programmatic requirements of each school while providing a unifying character and identity for NSPE. To counteract the density of program, the ceiling ties in the entire space through a pattern of openings that defines areas where higher, open ceilings were possible and that allows for required access to the mechanical systems.
Scott Marble, Karen Fairbanks, Eric Ng, Rodrigo Zamora, Stephen Pitman, Annie Surrat, Doreen Lam
MEP Engineer
Thomas Polise Consulting Engineer