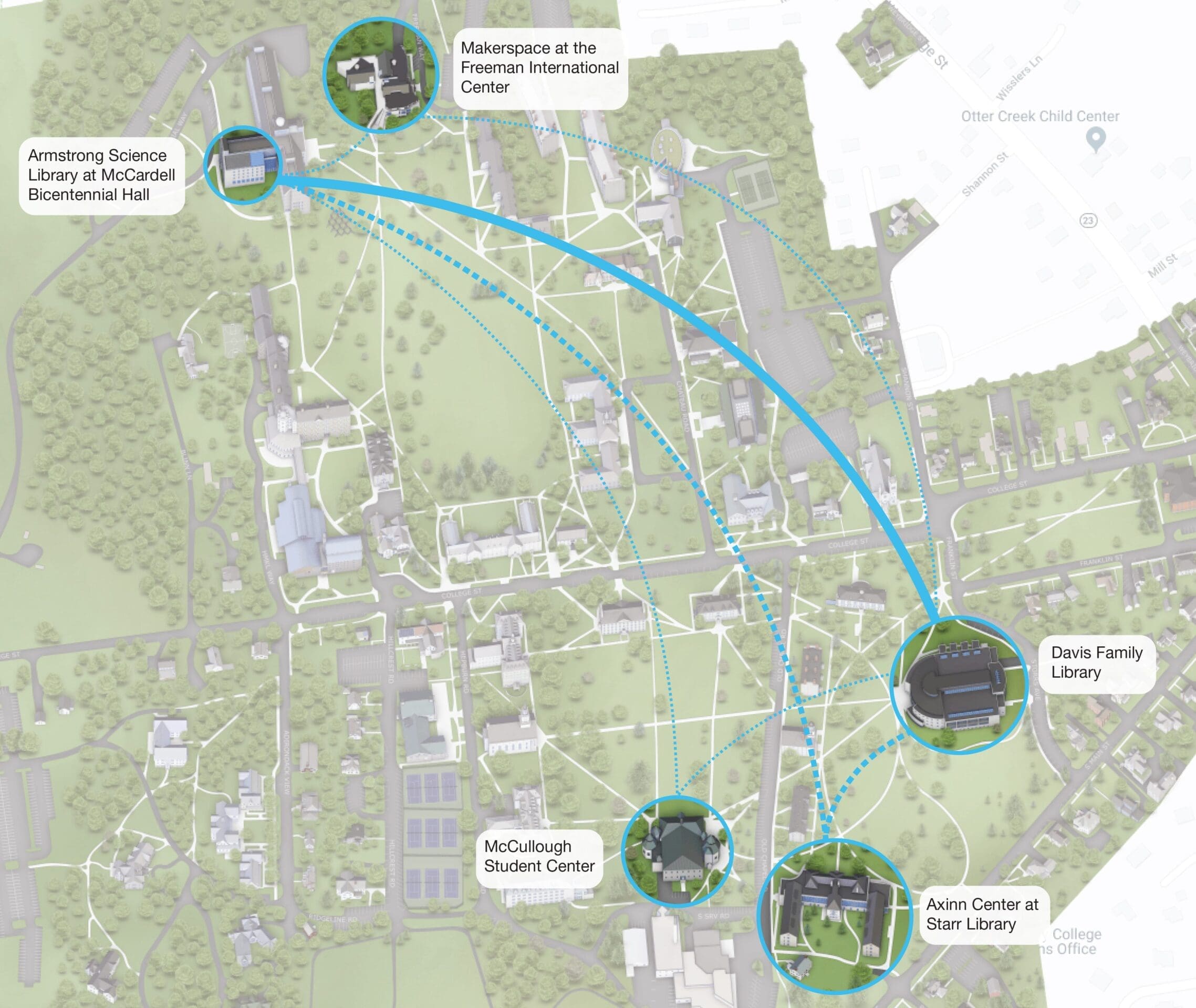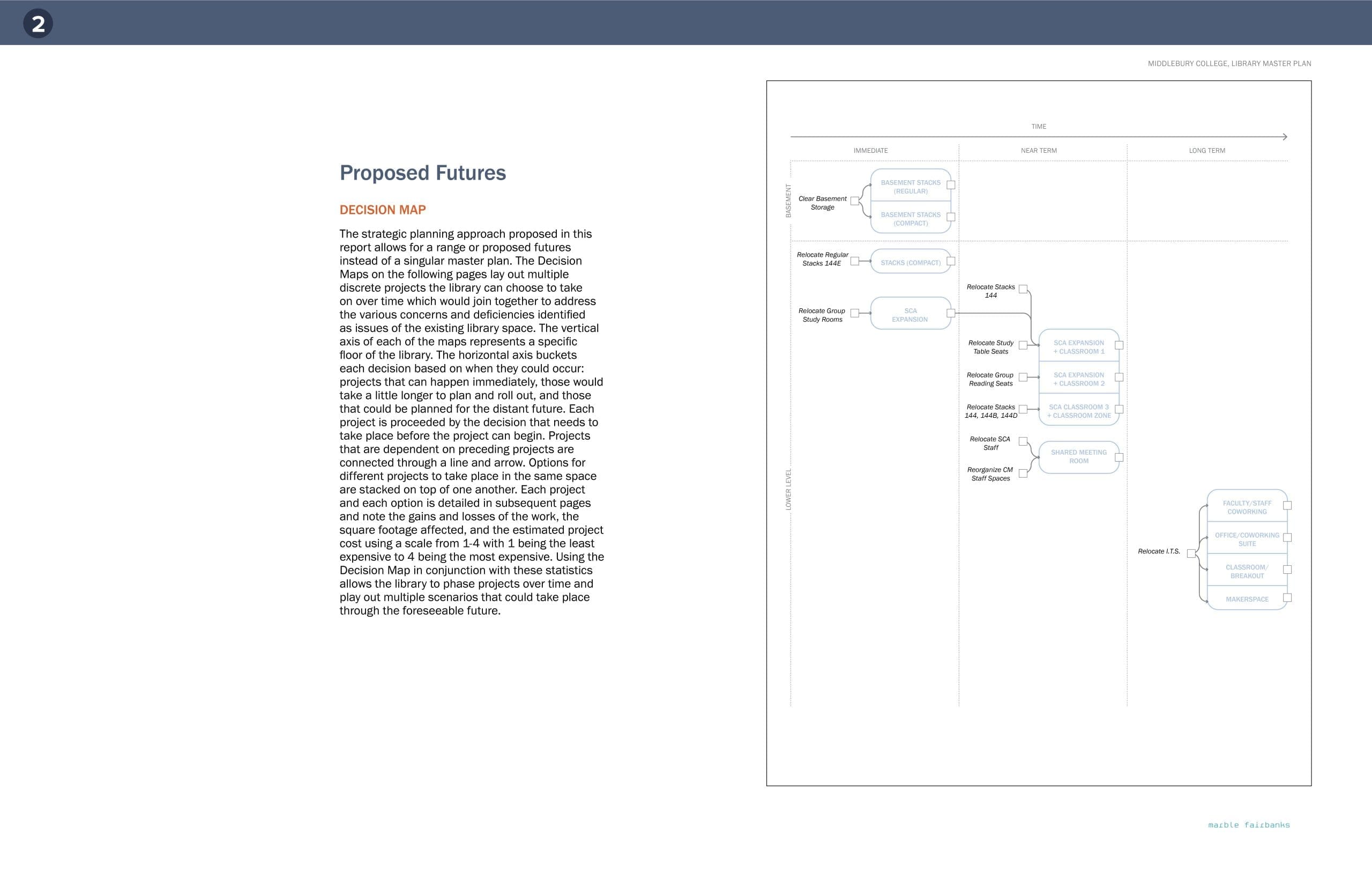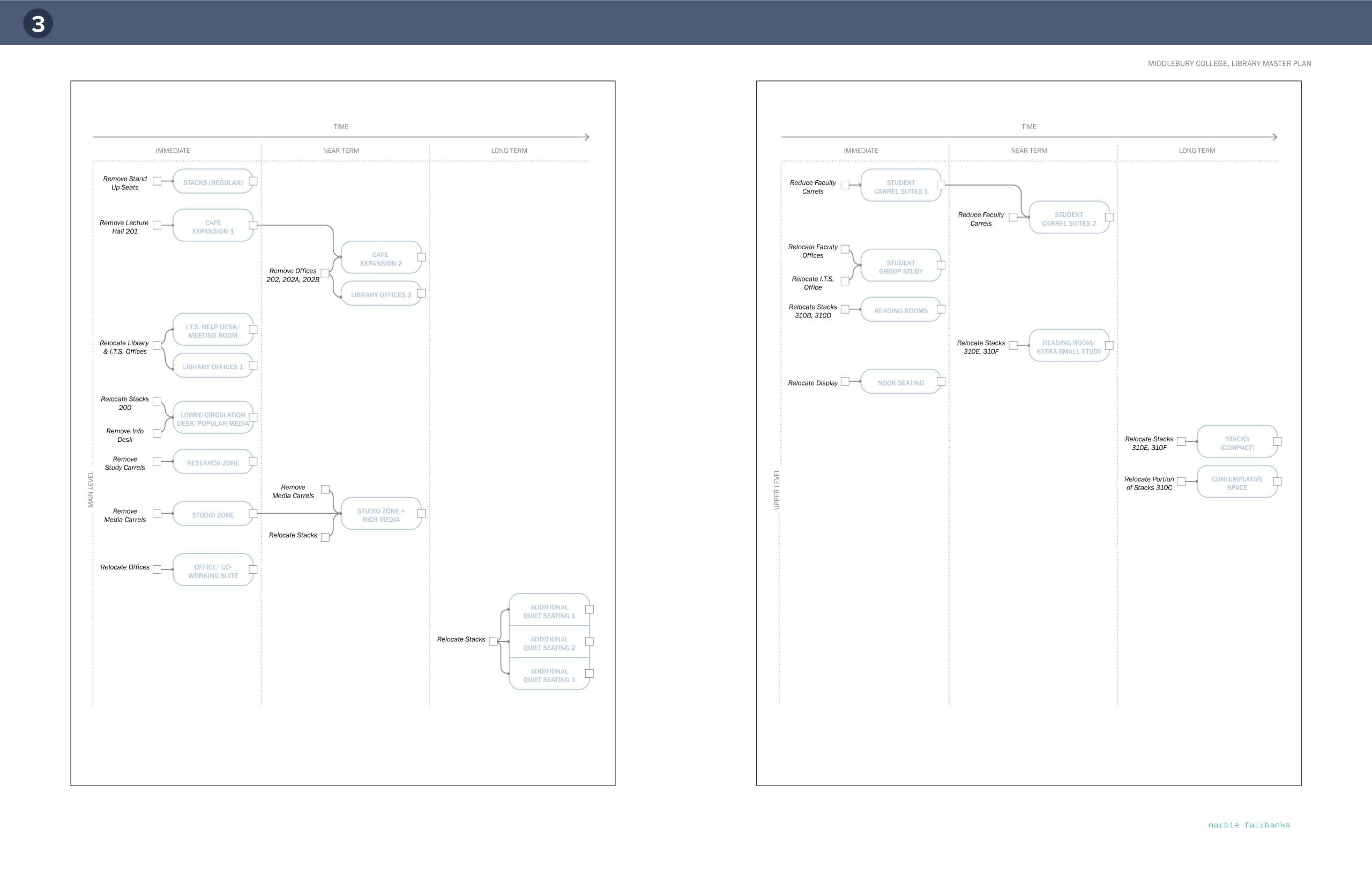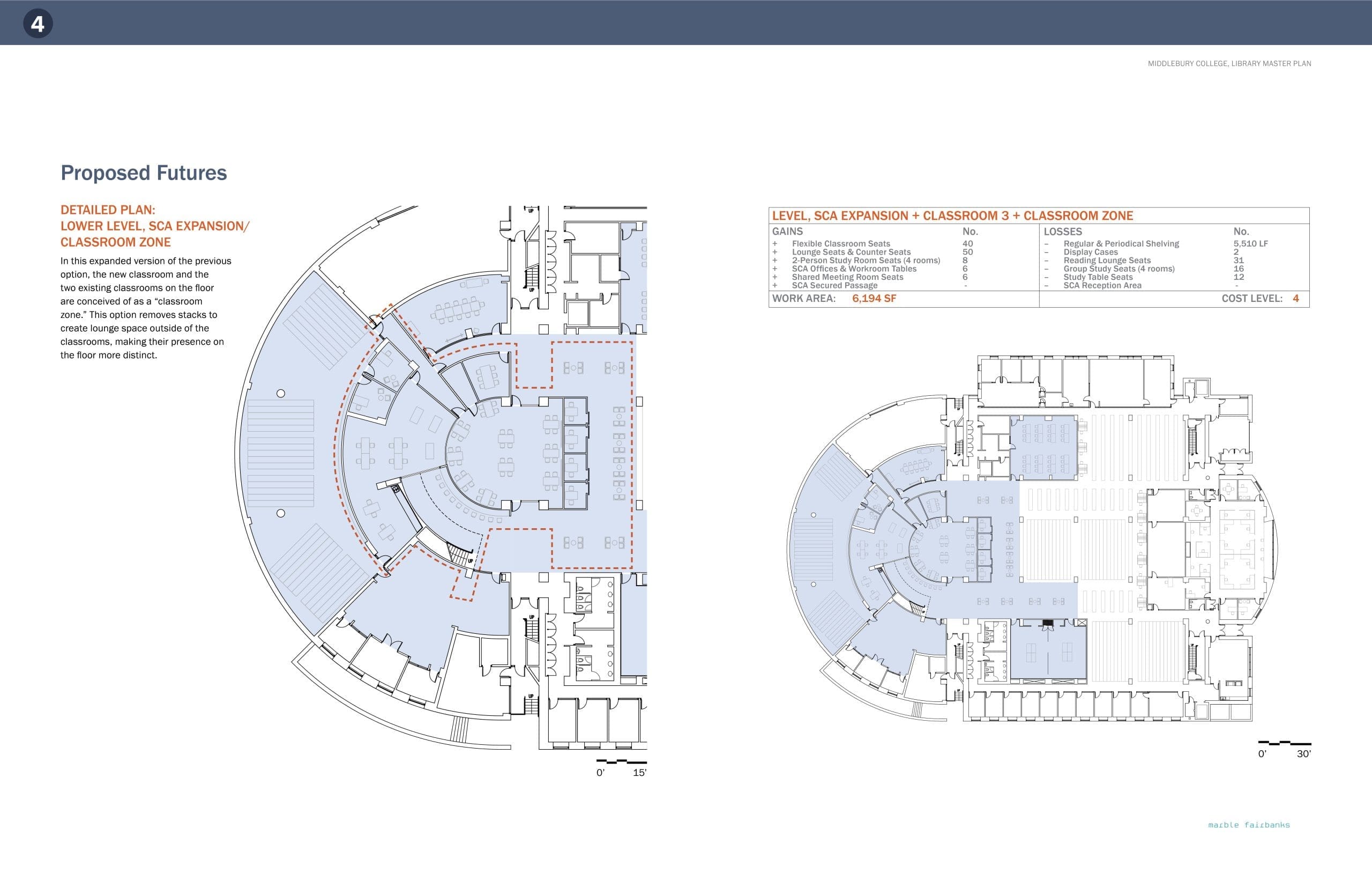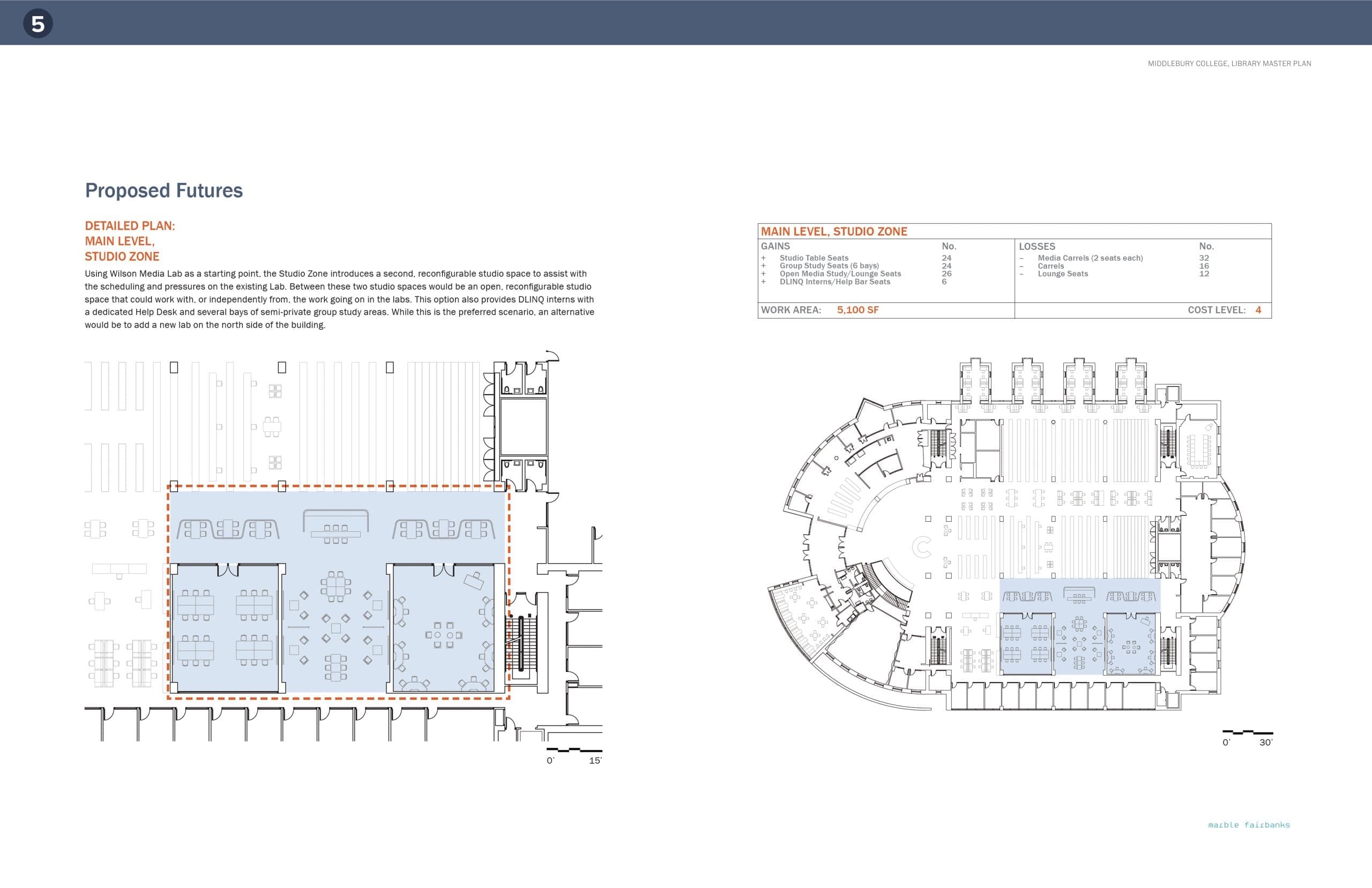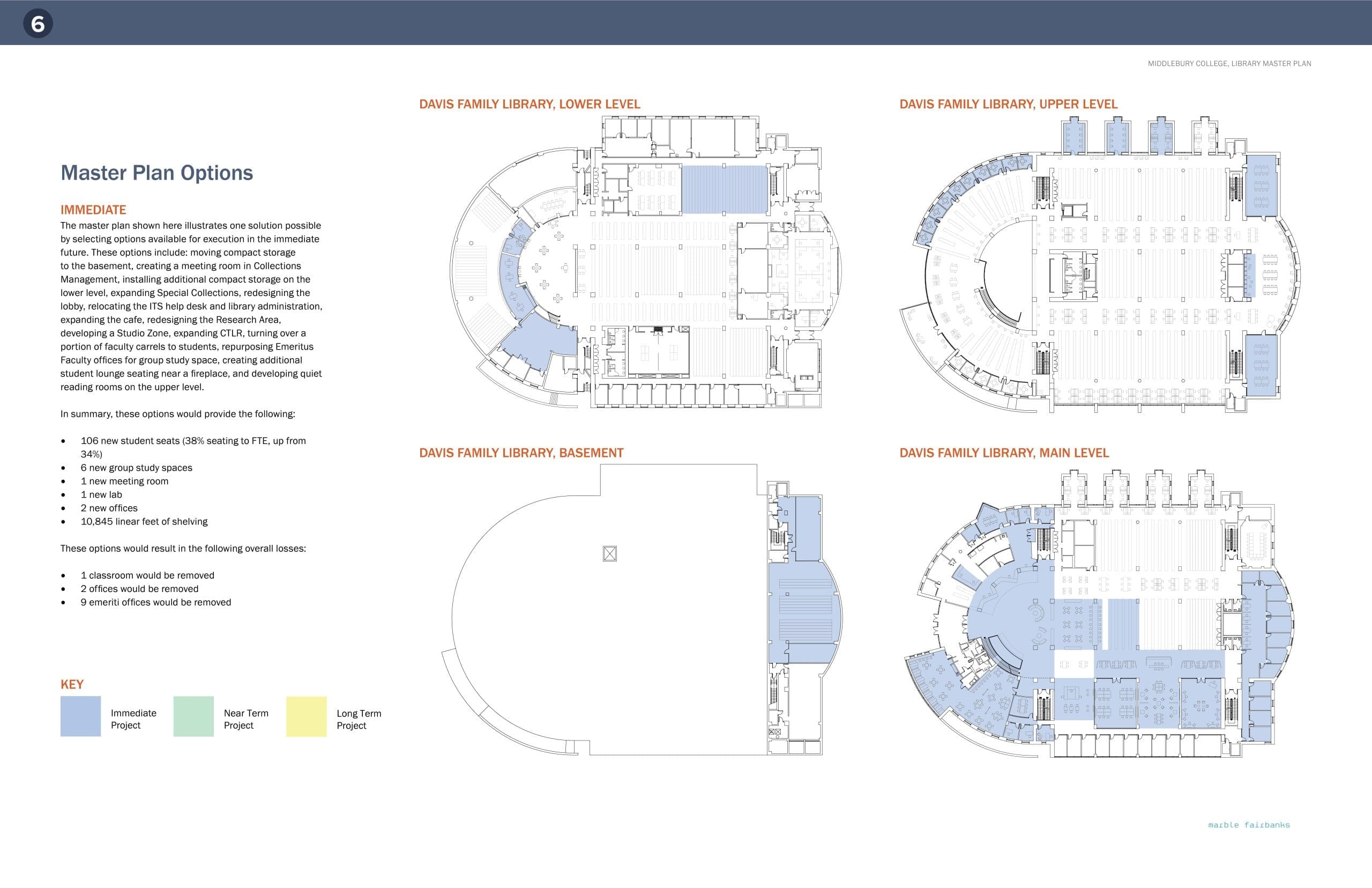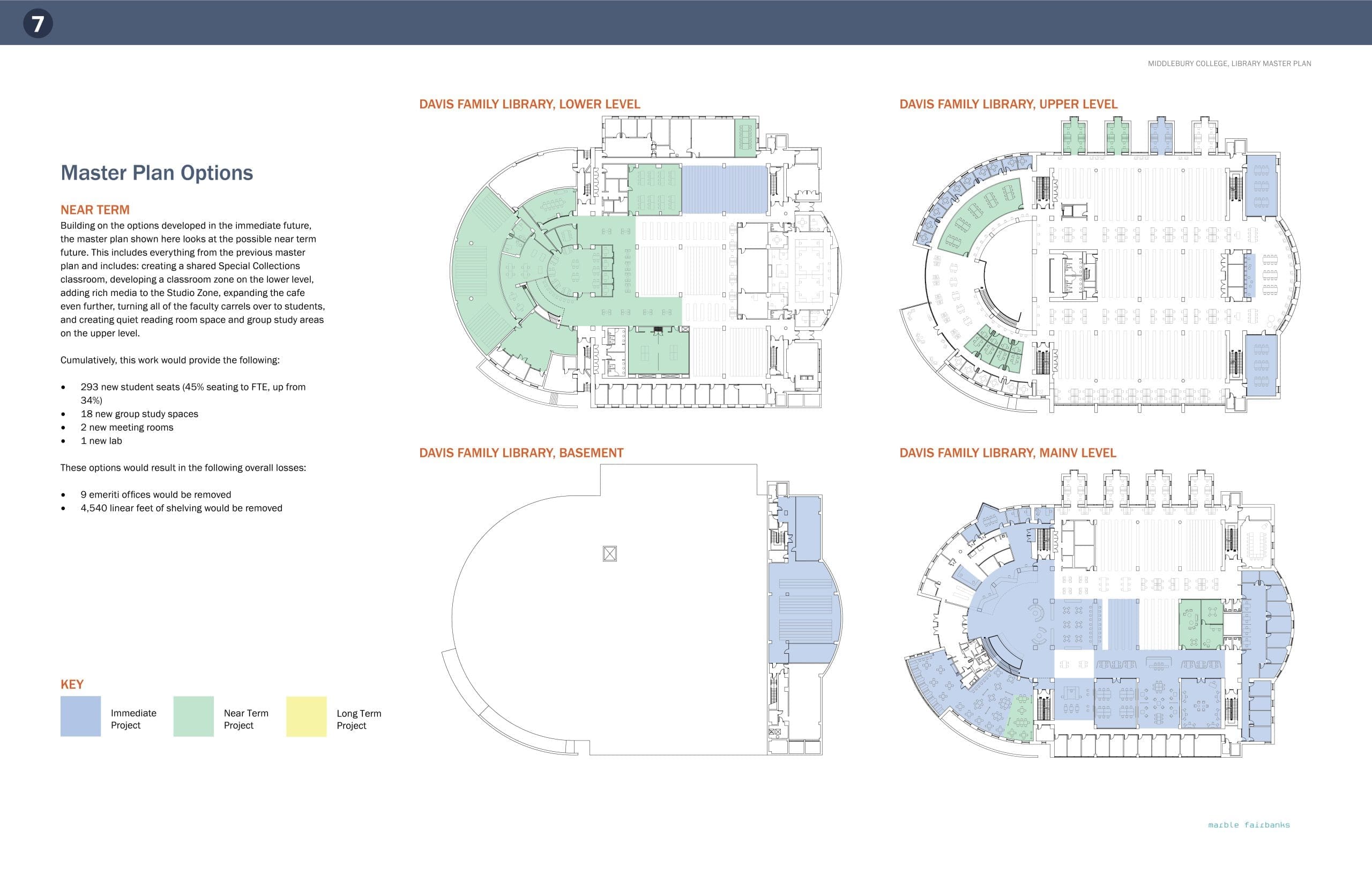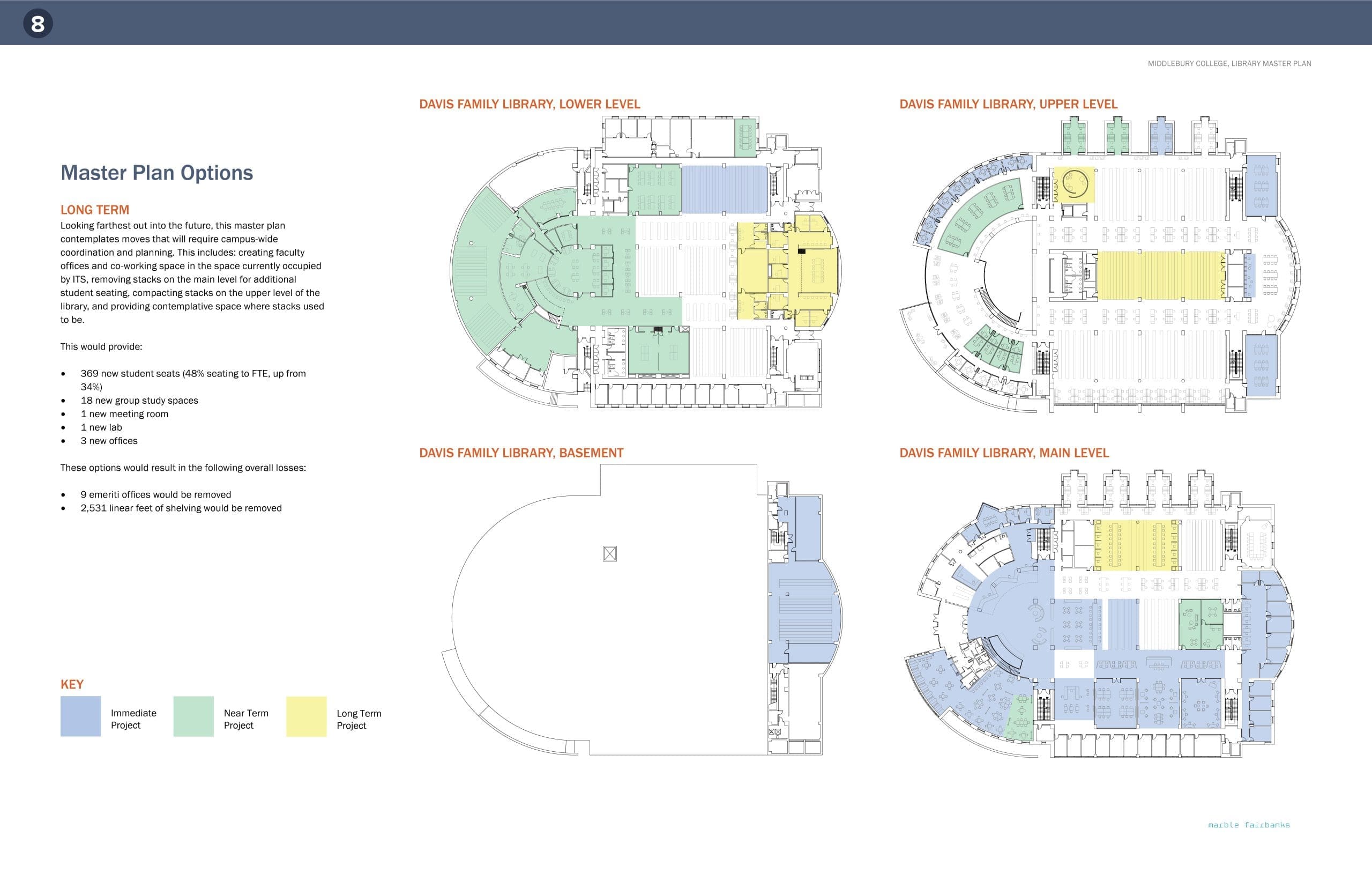 Middlebury College Library Master Plan
College and university libraries are ideal locations for institutional partnerships that expand opportunities to experiment with and explore pedagogy and expand support for teaching and learning. At Middlebury College, we worked closely with the library team to establish a master plan process that provided opportunities for the broader college community to weigh in and help shape the future of the library.
The Master Plan for Middlebury College Library envisions future projects and establishes prioritized and phased options for realizing these changes within the Davis Family Library and Armstrong Science Library, the two main libraries on Middlebury College's campus. With the goal of aligning the library's master plan goals with Middlebury's strategic plan, we looked at Middlebury's libraries as a network of related resources throughout campus.
The planning process included a series of focus groups, drop-in sessions, surveys, and campus-wide presentations to understand the current needs and future goals of each of the libraries and to establish a clear framework and shared principles for guiding the work. The master plan provides alternate future paths and multiple conceptual design options for more collaborative study space, expanded knowledge production spaces, and experimental studio and rich media spaces that support emergent pedagogy. These future paths align the libraries with Middlebury's strategic framework, while also addressing library services, staff spaces, special collections, and stacks. The goal is for the master plan to be a living document, providing phased options for immediate, near-term, and long-term implementation for the libraries to redirect, reconfigure, and reallocate space as the institutional needs evolve.
Client
Middlebury College
Karen Fairbanks, Scott Marble, Jason Roberts, Chris Allen, Ravipa Ramyarupa